Looking for comfy styles? Look no further!
If the last two years of going in and out of lockdowns (and wearing PJs or activewear all day) have changed anything in our fashion choices, it would have to be that we want comfort. A well-fitting bra will always be comfortable, but sometimes we prefer the ultimate comfort of front open bras, wireless bras or soft cotton fabrics.
Front Opening Bras
Many women prefer the functionality of a front open bra for the ease of putting it on and taking it off with less fiddling. Front opening bras are particularly designed for women suffering with arthritis, injuries or post-operative surgery constraints. You'll still be comfortable and supported as you would be in a regular bra, but without the need to reach the hook and eye fastenings at your back.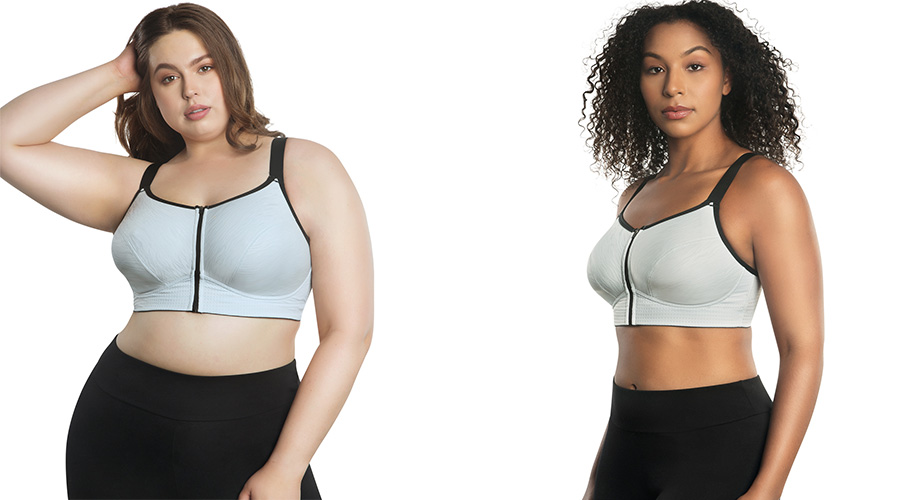 Brava's newest front opening bra is the Parfait Wave Front Zipper Sports Bra. This bra is made for fuller busts up to an H cup with comfort in mind. Padded shoulder straps will ensure you're comfortable with additional mesh support to reduce any pressure placed on your shoulders. Our expert bra fitters love the front fastening zipper for accessibility, and the additional three hook and eyes for added security and support. It is referred to as a "sports bra" our team agree it's best suited to lighter activities such as yoga, pilates or walking and it's a comfy everyday bra option if you're working from home, or just relaxing as it's so easy to get on (and take off!).
Wirefree Bras
Whether you call them non-wired, wirefree bras, wireless bras or soft cup bras, all wirefree bras are designed to support your breasts without an underwire. A recent Instagram poll of our followers revealed 52% of users say the most comfortable bra they own is a wirefree style.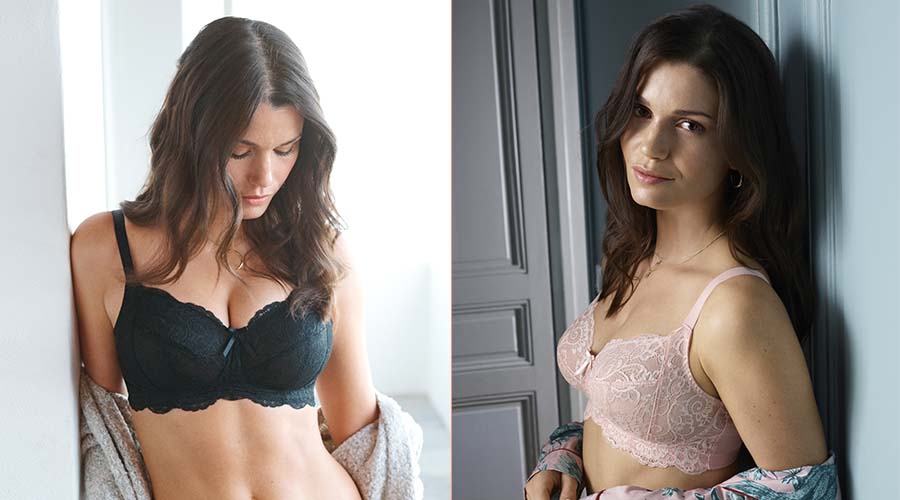 Love a bit of luscious lace? The Panache Andorra Wirefree Bra is a full cup style bra that will soon become your new favourite style! It offers lift and support whilst remaining unbelievably comfortable. The 4 sectioned cups with a stabiliser and sling offer extra support, and the stretch lace at the top of the cups is perfect for any breast fluctuations during the month.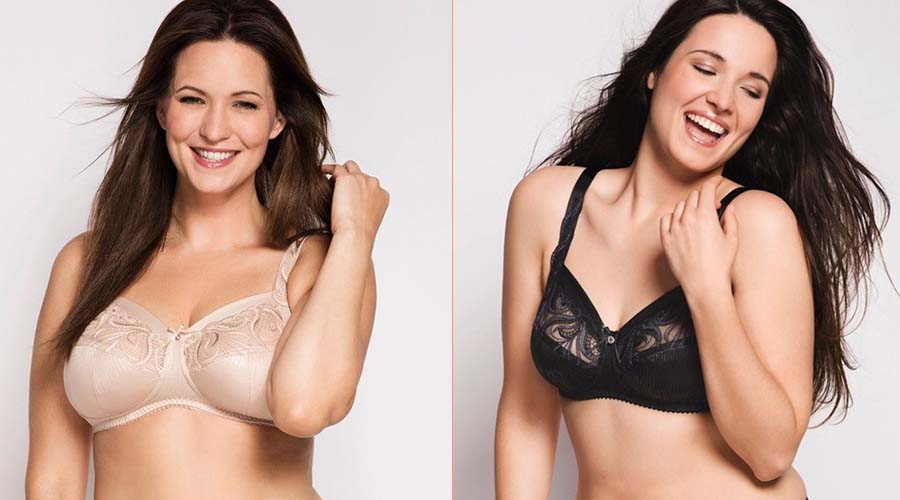 A stunning option for everyday wear is the Ulla Carmen Wirefree Bra. You'll get excellent shape, support and separation with this bra because of the 3 part cups. We also love the delicate embroidery detail on the top of the cups for a bit of extra luxury!
Cotton Comfort
Many people prefer to wear cotton briefs because it's a breathable, soft and weightless fabric. It's also 30% stronger when wet, so it's able to withstand many washing cycles in hot water, a durable fabric choice for everyday underwear.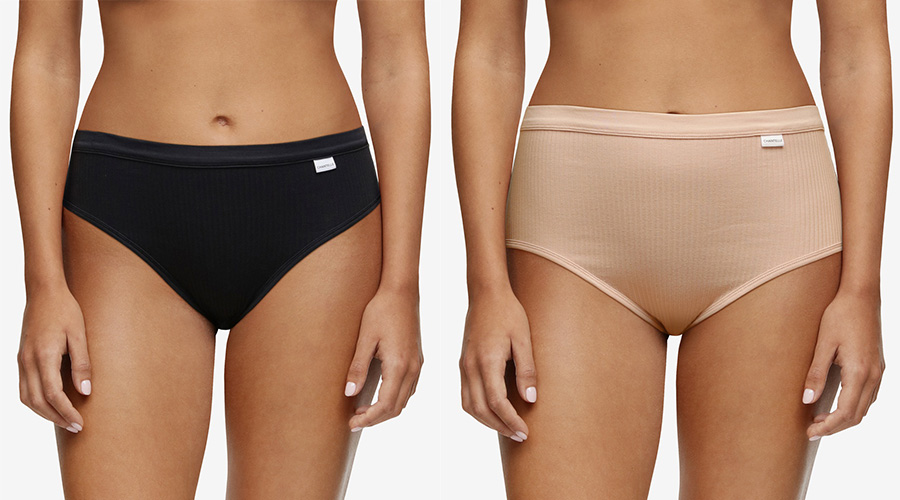 The Cotton Comfort Hi Cut Briefs by Chantelle are going to be your go-to everyday briefs! Made from an ultra soft organic cotton, they are high cut at the legs and feature a modern ribbed appearance.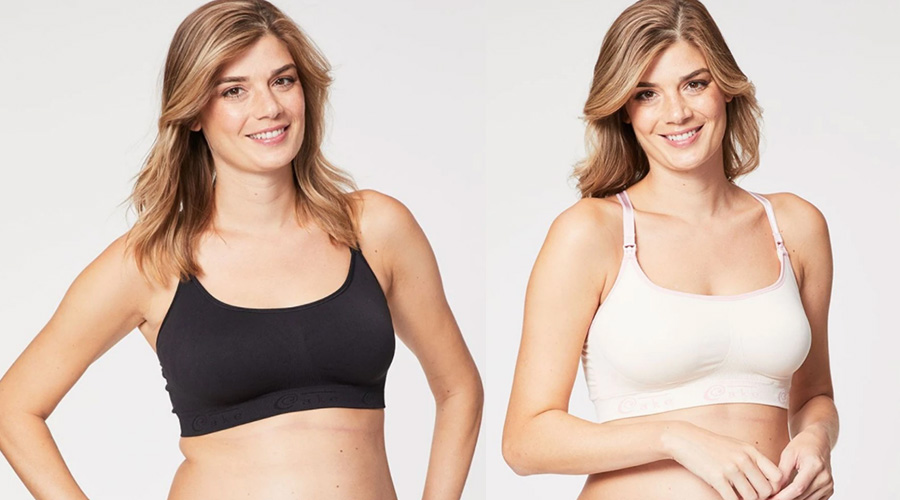 A silky soft maternity bra option is the wonderful Cake Cotton Candy Nursing Bra. This comfortable style is ideal during initial stages of pregnancy, immediately post childbirth and as a sleep-bra when your breasts are rapidly changing in size & shape. If you prefer to wear a bra when you sleep this is also a great option, pregnant or not!
Unsure of your size or what style will suit you best? Visit us in store for an expert fitting, or book a ZoomFit and get the best virtual bra fitting experience in Australia.