International Women's Day 2022: Spotlight on RAQ Apparel
To celebrate International Women's Day we wanted to shine a spotlight on inspiring women who created brands that we stock at Brava Lingerie. If you're a busty woman, you know the struggles of finding fuller bust swimwear that's stylish and sustainable. Sophia created RAQ Apparel in 2018 exclusively for people who wear a D cup or bigger because busty women deserve swimwear that makes them feel supported and confident.
Why do we love RAQ Apparel Swimwear? RAQ's mission is to help as many women as possible feel confident and supported in a bikini. Sophia and her team are also constantly working towards creating a more ethical and sustainable swimwear brand in Australia. Producing bikinis in small quantities and making all colours and prints a limited edition works towards a more sustainable world.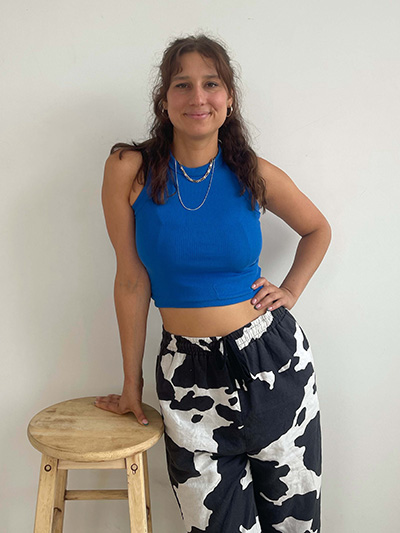 We chatted with Sophia Argyropoulos about her brand, and what being a woman in business has taught her:
What is your proudest career achievement so far?
My proudest achievement was having the courage to quit my stable corporate job and start my own business, which after four challenging years financially supports me along with two other employees!
What is the most important piece of advice you have been given?
It's a quote by Howard Thurman that I stumbled across in a book - "Don't ask yourself what the world needs. Ask yourself what makes you come alive. And then go and do that. Because what the world needs is people who are alive."
Running my own business, I have a lot of responsibilities and I don't have time to properly execute all of them. I've come to realise that it's collaboration and creativity that makes me come alive, so I try to make time for these things by outsourcing the tasks I am less passionate about.
Who inspires you?
As a teenager I was petite with very large and full breasts. My mum inspired me to feel comfortable and confident in my body, despite her own challenges with body image. She always spoke positively about my body, never spoke about weight or diets and she was always by my side when I was shopping for bras and swimwear (this was before I found Brava at 17!!). The confidence she instilled in me inspired me to create a brand that supports and celebrates people of all shapes and sizes. Now the inspiration has come full circle. She says RAQ has changed how she feels about her own body and she feels more confident than ever.
Shop the RAQ Apparel swimwear collection here.