The One Piece Swimsuits you're going to need this summer!
Whether you're planning a weekend trip down to the beach or have booked flights for a holiday far away (poolside in Mykonos anyone?), it is finally time for some much needed sun as we can now venture out with no more lockdowns-touch wood!
Sunscreen, check! Sandals, check! Endless amounts of books that you'll end up forgetting to read, check! Now the only thing left to pack is some trendy swimwear you'll be able to wear all vacation long-don't stress, we've got you covered with a few hot suggestions…
If you're wanting something a bit different than the usual bikini this summer, why not go a one piece swimsuit?
They're super comfy, super easy and have features such as tummy control, a scoop back and can double as a bodysuit if you need to turn your day look into night!!
Throw on a skirt, shorts, or a cute beach cover up and you're ready to hit the bar!
You will also have a bit of added security if you're wanting to get a bit active in your swimwear, whether it be snorkelling or surfing-no worrying about your bottoms slipping off mid-wave.
So…which 1 piece swimsuits are trending at the moment?
1. Curvy Kate Retro Sun Halterneck Swimsuit Navy
This retro style swimsuit is a nod to the 70's, with the halter-neck style option, navy blue shade and cool tortoiseshell belt. It has built in foam moulded cups to perfectly lift and hold the bust, so no need to worry about the girls slipping out!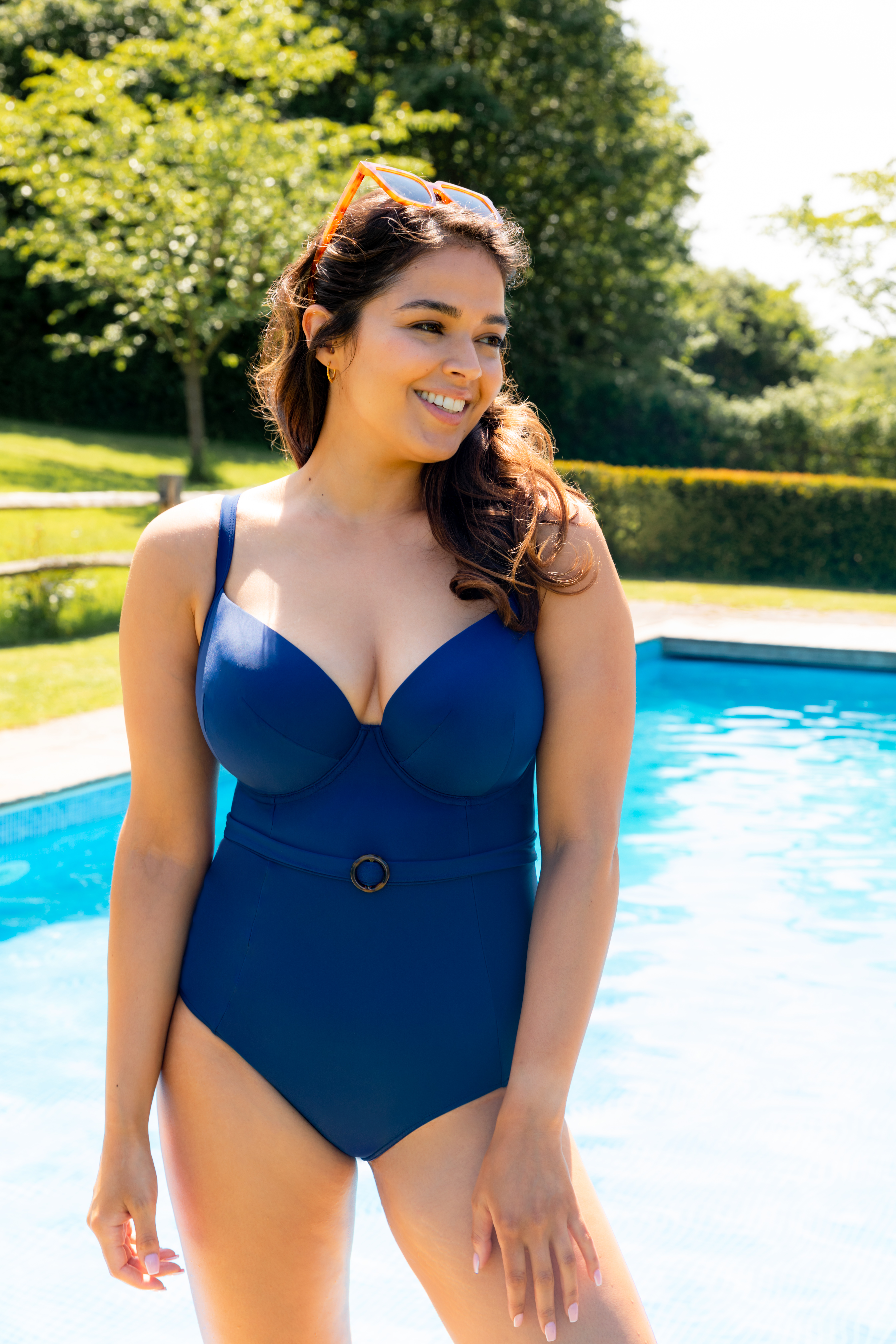 2. Curvy Kate Wrapsody Bandeau Swimsuit Black
There are so many options to style this swimsuit, you'll instantly be able to turn your day look into night! The possibilities are endless, with the mesh wrap panels you will be able to style this swimsuit as a strapless, halter-neck-whatever style you can think of!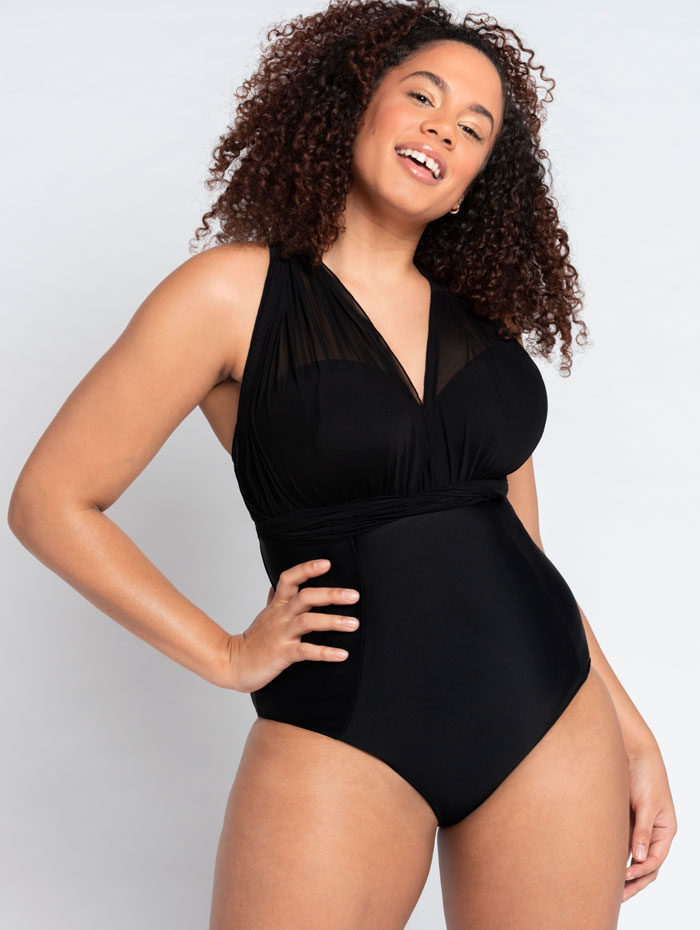 3. Ulla St Tropez Underwired Swimsuit Olive
The trendy olive shade, the adjustable tie sides, the stunning gold hardware-what's not to love about this one-piece? The cups are also lightly padded and underwired for that extra bit of support.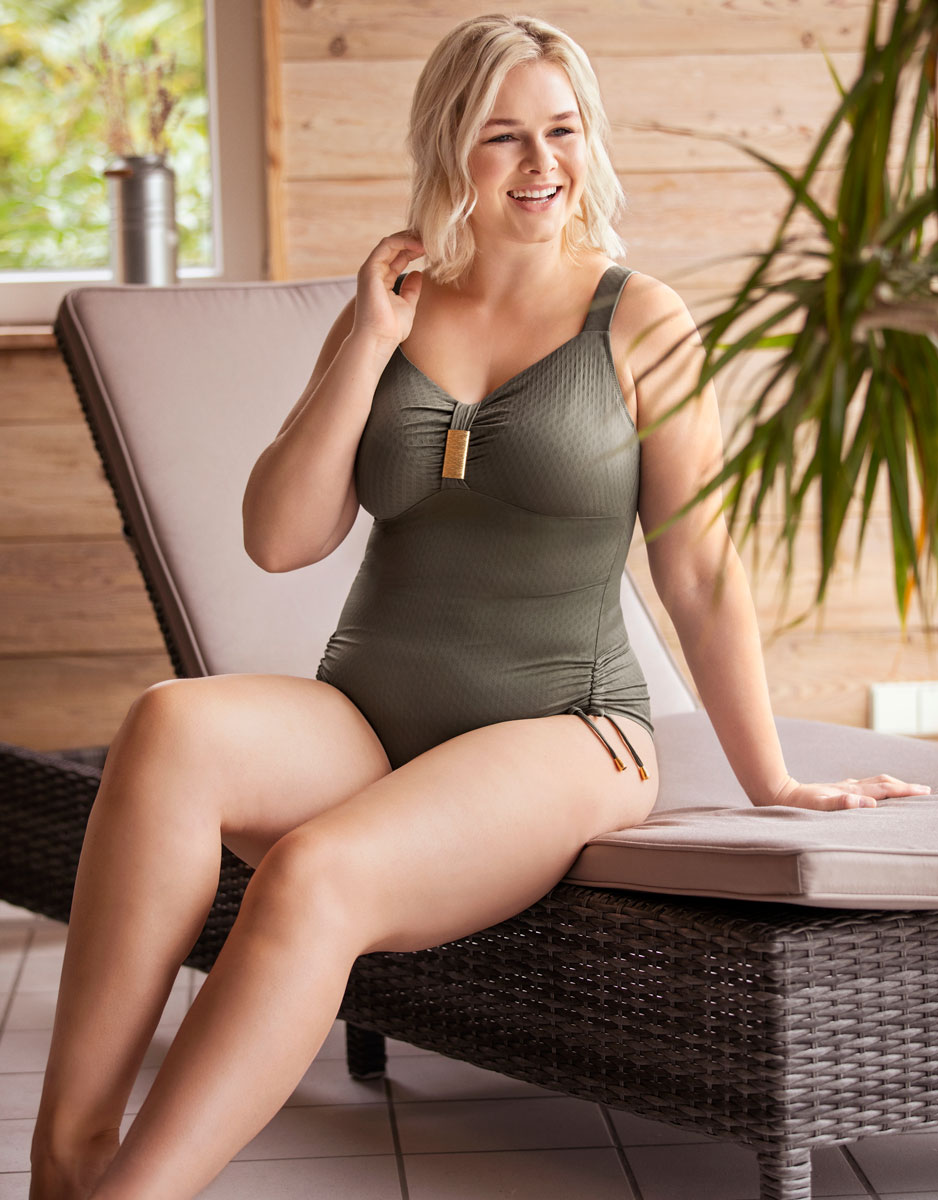 4. Fantasie Burano Plunge Swimsuit Pacific
The 'Pacific Blue' print is perfect for a tropical getaway and will allow you to relax on the beach in style, while the lining at the front aims to smooth the tummy, so don't worry about having that 3rd pina colada!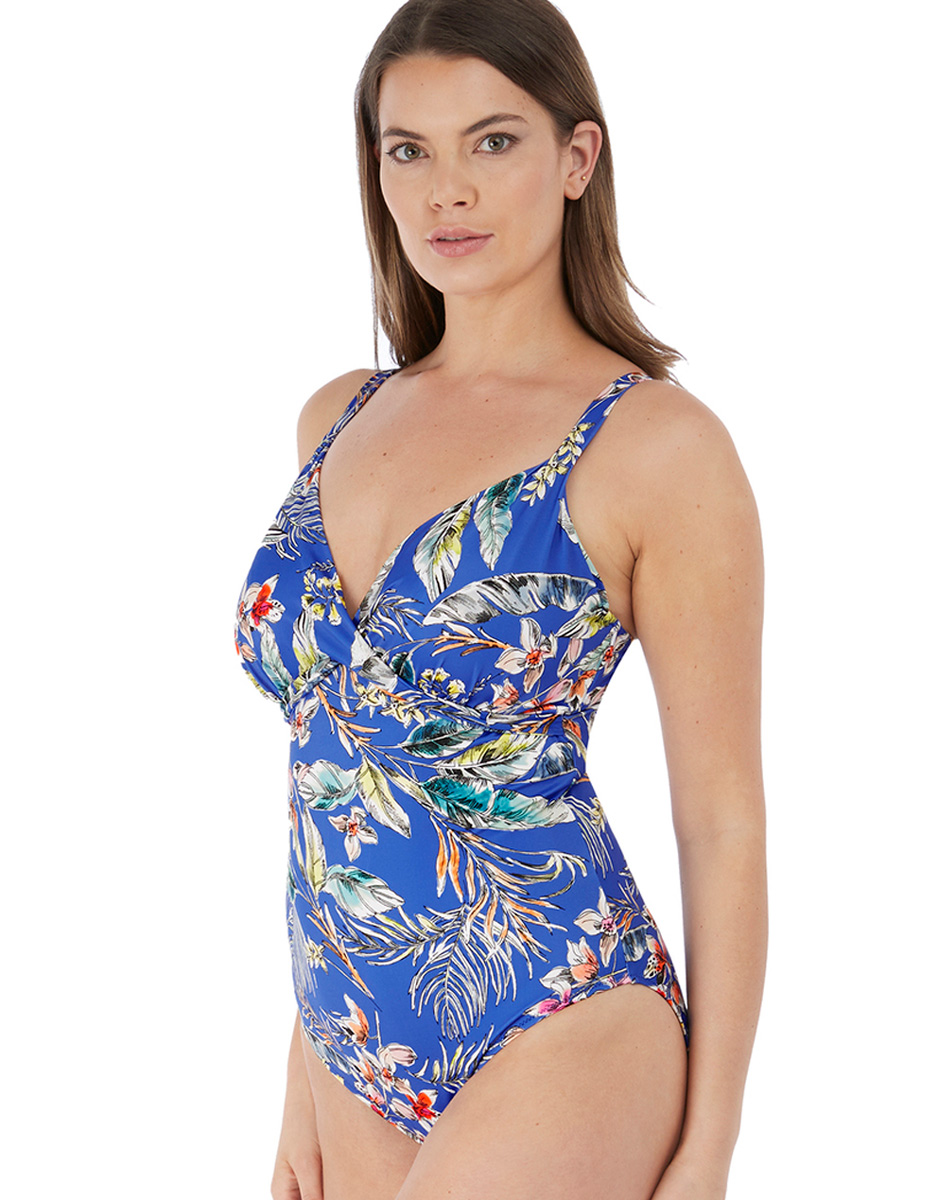 5. Rosa Faia Elouise Zip Front Swimsuit Venere
You'll be sure to turn heads in this one piece!! The striking 'Venere', red shade is bright and fun while the zip front allows you to decide how much cleavage you want to show off! And did we mention the chic, low back? So many features!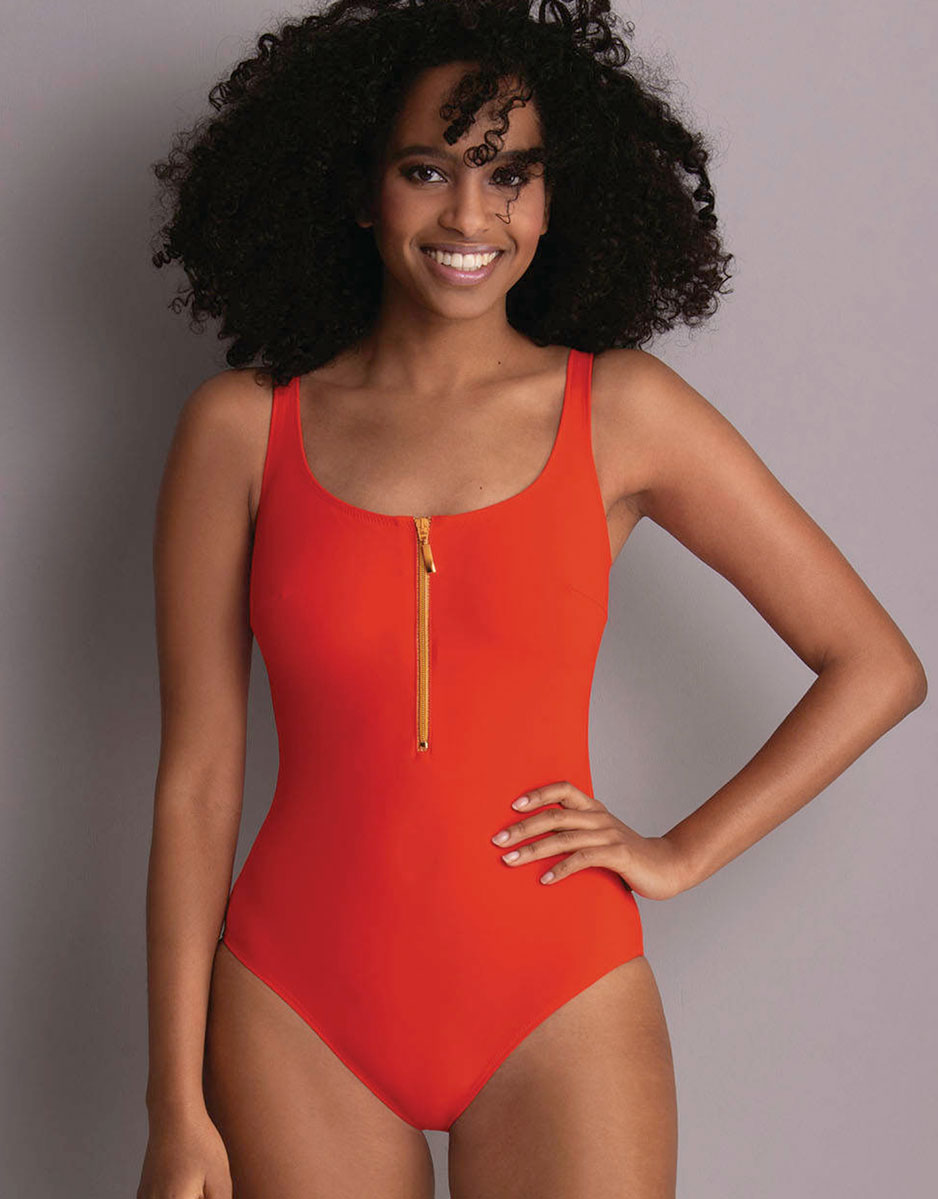 6. Marvell Lane Sofia Swimsuit Fuchsia
Last but not least, the Sofia one piece bathers are flirty and romantic with the ruffle detailing across the cups and come in a gorgeous 'Fuschia' pink colour that you can wear all year long.
With summer right around the corner, now is the perfect time to pick up one or two swimsuits-whatever your plans may be! If you are however, going on a tropical holiday to the Whitsundays, please just know-we are incredibly jealous…
Not quite the styles you were after? Please check out the rest of our One Piece Swimsuits here.