Ulla Lingerie: A Bra Fitter's dream in D-K cup
In 1948 the Weidauer family started up a lingerie workshop with two sewing machines in the German town of Leinach. Still in the family and now a team of 70, Ulla are still kicking lingerie goals as a leader in their field, establishing a cult following of loyal fans.
Best known for their special kind of comfort and support, Ulla are indeed moving with the times and bringing out some of the highest end, fresh and beautiful fashion styles on the market.
At Brava we know all too well the magical powers of an Ulla bra. There are a few things that set Ulla apart, strap in and read on for your crash course.
German Engineering, it's a thing...
Well and truly living up to the reputation, Ulla's designs are proudly hand made in Leinach and take high standards to the extreme. The only corners cut during the meticulous process are the pieces of fabric, with precision, hand cut and sewn.
Let's be real, Ulla bras don't come cheaply. Why though?
Being one of our more premium brands, Ulla bras come at a higher price point. We 100% stand by their quality and consistency. Ulla are what we at Brava refer to as the Rolls-Royce of the bra making world and are certainly a worthy investment. We regularly hear in the fitting room that a customer feels as if they aren't wearing a bra and ask that the tags be cut off immediately so she can wear it home.
Fitting goals…unlocked!
Goal: I want a bra where the underwires don't dig into my armpits. I'm high busted or short waisted and up to a JJ cup
Unlocked! Ulla have crescent-shaped wires which are super comfortable and won't dig into your armpits.
_________________________
Goal: I have narrow and/or sloping shoulders and find most bras fall off without the help of an accessory or alteration
Unlocked! The Carla (left) features one of the most centrally placed straps on the market. For something more substantial, amongst other amazing features, the Kate U/W Sports Bra (right) has wide, ergonomically shaped and cushioned support straps which we guarantee won't fall down.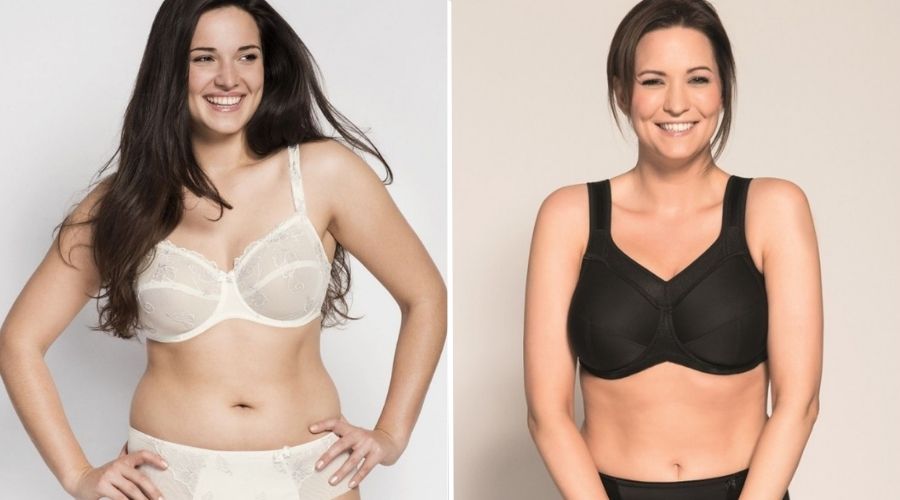 Goal: I really love moulded plunge bras but find they don't always sit well on my bust and find they don't give me enough side support or cater to my size
Unlocked! The Meghan is a lightly padded mould with a plunging neckline. It gives the discretion and feel of a moulded bra with a flat seam for shape and forward projection from 8-22 D-JJ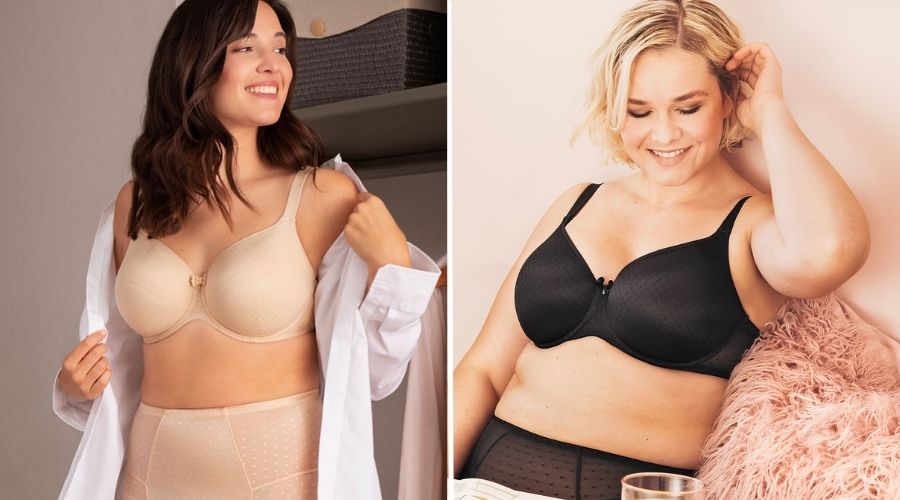 Goal: I generally don't feel comfortable in bra and have sensitive skin. I am wearing the right size but want something super comfortable I can forget is on without compromising on support.
Unlocked! Embrace the supportive hug of Viola. This is a fitter and customer favourite for us with its foam lined, cushioned straps and silky smooth and soft dreamy fabric.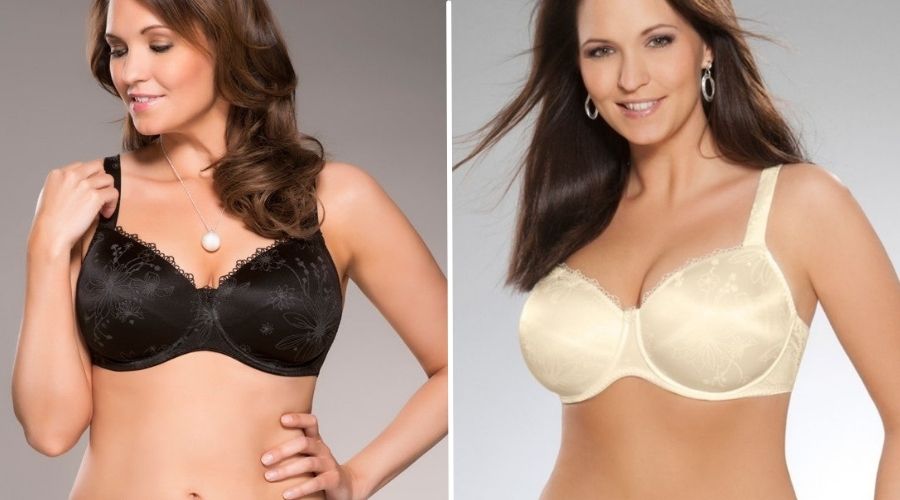 Goal: I want full coverage, maximum lift and ultimate side support up to a JJ cup and I want to be "minimised".
Unlocked! Carmen is your answer. Like a few other styles from Ulla, in H cup and up, Carmen features an extra support panel to completely cover and tuck the bust at the top. This is especially handy if you have lost elasticity in the bust. The side support of Carmen is impressive, which will give a narrow silhouette and show off your waist.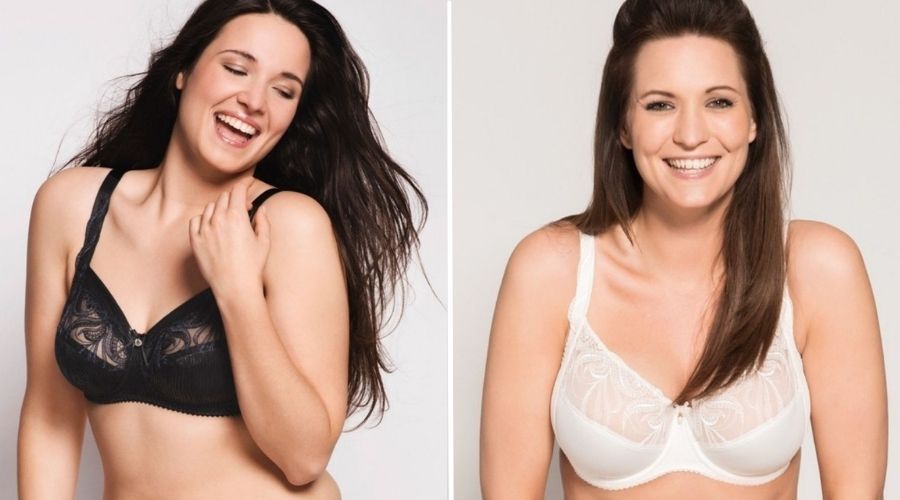 Goal: I would like a comfortable T-shirt bra but moulded bras either don't suit me or don't cater to my size (up to a JJ cup)
Unlocked! Made with a special power lace seam-free outer cup, the gorgeous and practical Alice is your go-to gal.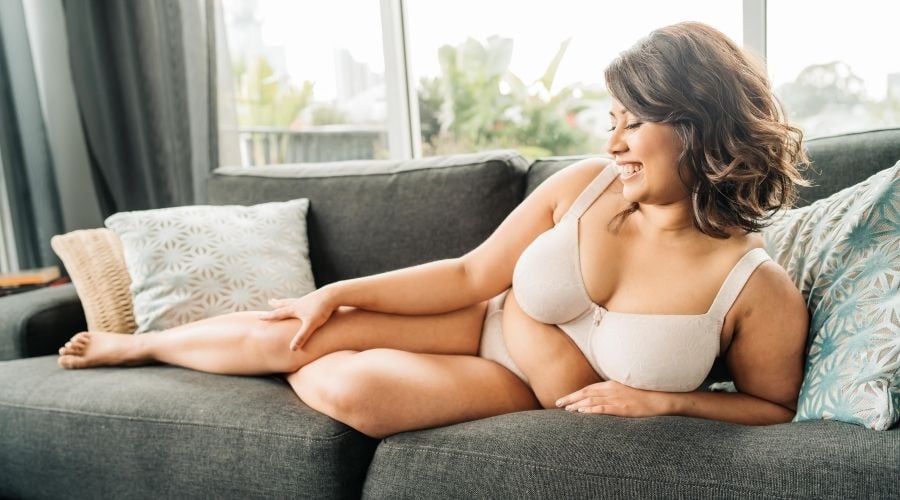 Goal: I prefer a wire free bra, but don't want to compromise on lift, separation or size inclusivity
Unlocked! The Kate Wirefree Sports Bra is a bra fit miracle worker, you can wear its moisture-wicking fabric comfortably all day and it will give you the uplifting support you crave to a KK cup.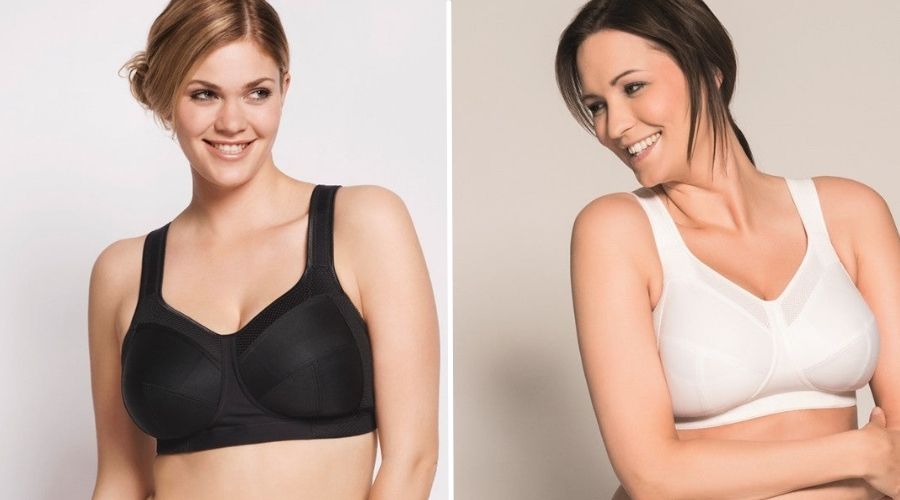 Have you tried an Ulla bra? Tell us your favourite style below! Or if you'd like to try Ulla, visit a Brava store or book a ZoomFit to request personalised style and size suggestions to try.