How do I know when to replace my bra?
It can be tricky to go through your lingerie drawer and move on the pieces that no longer fit. Each bra may have a memory for you. It may remind you of the occasions you wore it, or maybe a time when it did fit. Saying goodbye to that stage of your life can be hard. It may be time to make a decision to work towards fitting into those bras again, or replace them with new ones.
At Brava we recommend a bra fitting at least every 12 months. This is essential if your body has gone through changes such as weight loss, weight gain, hormonal changes due to adolescence, pregnancy, menopause or perhaps medication. It's easy to get swept up in our busy lives and forget (or put off) having a bra fitting. Our advice is always: if your bra is no longer supporting you or is uncomfortable it's time to banish and replace it.
When sorting through your bra drawer it may be difficult to know when it's time to replace them. Here are our top tips.
Is your bra discolored, or are the hook and eyes damaged or hard to use?
When these things begin to happen, the bra becomes unsupportive and impractical for wear. Good quality bras should last a while, but there will be a time they need to be replaced. We recommend that if you're wearing your bra regularly, try not to wear it more than 2 days in a row so the fabric has time to rest.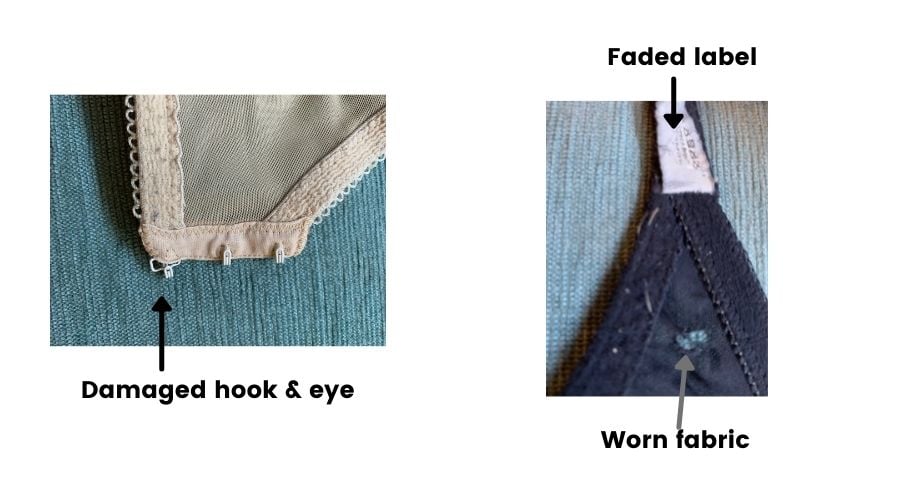 Is the underwire poking out, or have the straps or back band stretched?
If your bra is not longer supportive when you wear it, it's time to get rid of it - move it on! As approximately 80% of your support derives from the back band it needs to be firm so you never rely on the shoulder straps to take the weight of the bust. If underwire is poking out it's definitely time to get rid of it - you won't want an injury!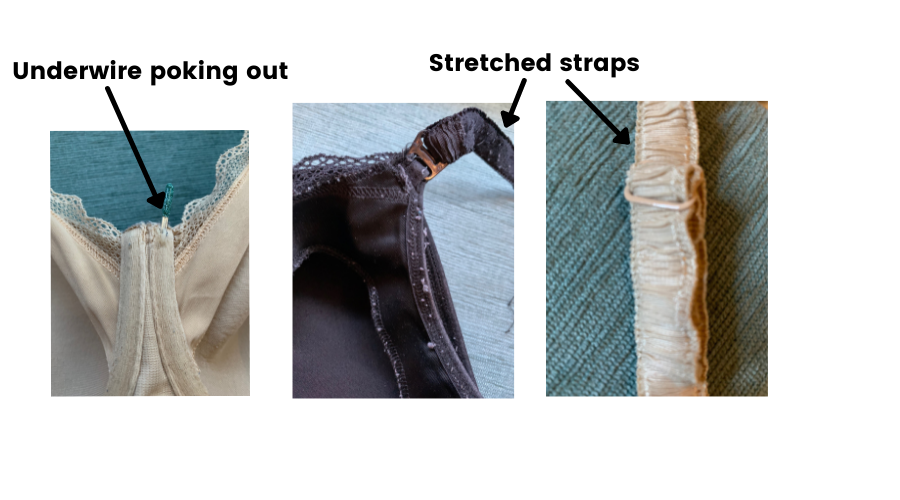 If your bra feels uncomfortable or it's been a while since your last fitting, please visit one of our stores or check out our two award winning virtual services, Zoomfit and the Bra Fit Finder quiz. Our ZoomFitters have been trained to fit 'The Brava Way' which means there are NO useless tape measures, ever! ZoomFit appointments allow you to book a time that suits your schedule.
If you've reviewed your lingerie drawer and uncovered some great quality bras which you no longer wear, please donate them so we can offer them to women in need. We have set up donation drop-off points in every Brava store, so that you can bring in your bras and we'll donate them to charities for women who don't have the same resources as many of us.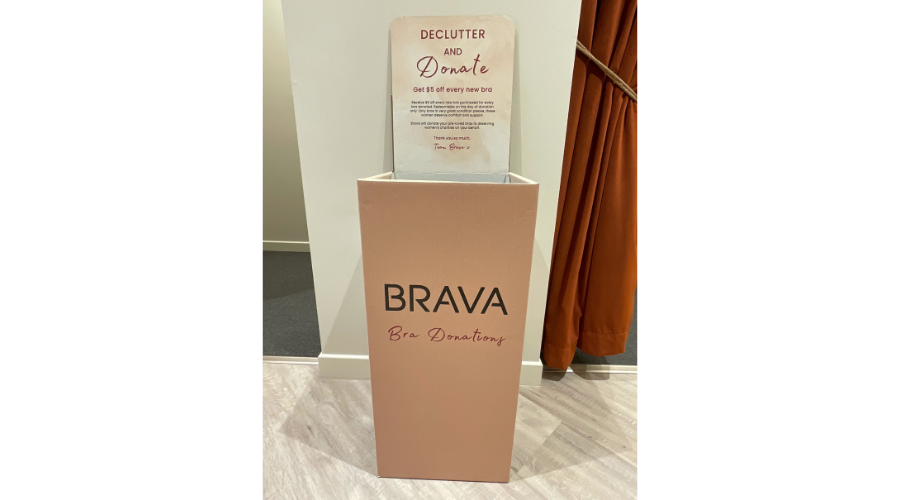 For every bra donated we'll give you $5 back to redeem on a new bra on the day of your donation. That's another good reason to bring those bras into store! Just chat to our store teams and they'll be able to help you. It can be hard to say goodbye to the expensive and beautiful pieces you've worn or planned on wearing. But just imagine, the feeling other women will have wearing them; creating their own exciting, memorable moments in them!
If getting rid of them all in one go is difficult, do it in stages. Remove the ones that don't fit properly anymore into another drawer and slowly begin the process of culling them over the next few months.