Our top picks: pink bras
This Christmas at Brava we've decided to celebrate a bit differently as this last year has been anything but normal. So, we're bringing some fun and playfulness to our Christmas décor and lingerie choices by celebrating all things PINK. This was inspired by new pink bras arriving in-store and online this month from Freya Lingerie, Ewa Michalak and Chantelle as well as our ongoing best sellers from Panache and Empreinte. Whether you prefer a hot pink bra, a light pink bra or a colour more in between you're sure to find a bra to suit your style this Summer at Brava.
One of our bra fitters and customers all time favourite pink plunge bra is the Panache Ana Plunge in 'vintage'. This bra works well for so many women as the stretch lace will accommodate any fluctations in your breast size over the month and the plunge is low enough to wear under low cut outfits. We love that this delicate shade of pink is neutral enough to wear under light coloured clothing, but still pretty and feminine. Style it with the matching Panache Ana Brief for the complete matchy set.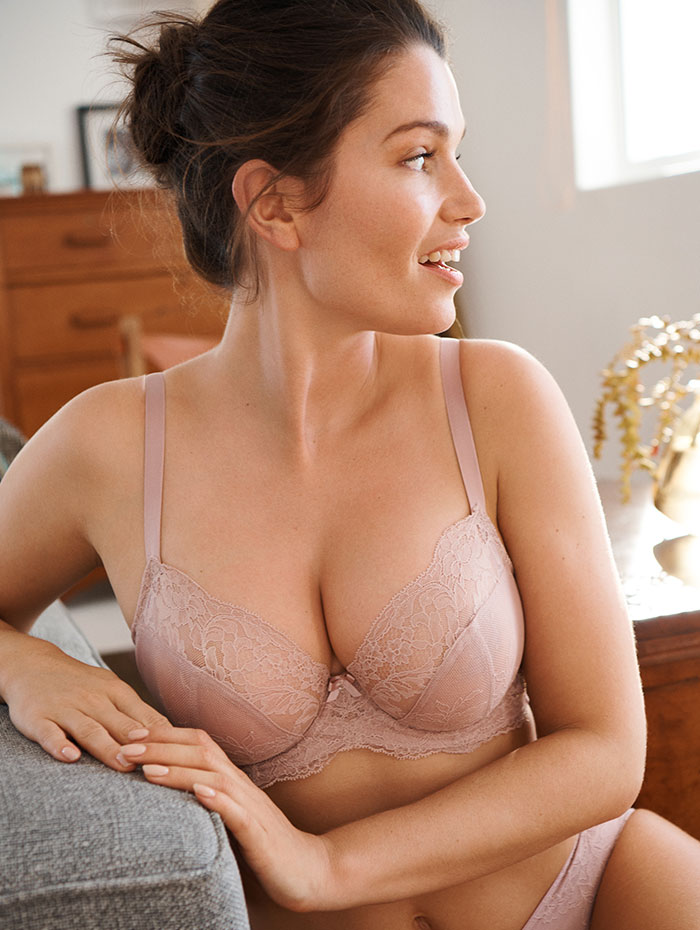 If you're after a pink lace t shirt bra the Empreinte Melody Full Cup Bra in 'flirt' may well be the holy grail. The seamless and smooth lace cups gently lift the bust for a slimming, natural shape whilst remaining invisible under your clothing. The padded straps elevate the comfort of this bra to the next level to make it the perfect everyday bra.
Lazy Summer days call for a cool and comfy wireless bra that's still stylish and supportive. The Panache Imogen Wirefree Bra in 'cameo rose' has lace cups lined in stretch mesh to offer a forgiving fit whilst keeping you feeling comfortable and providing a soft feel against your skin. We love the straps on this style – check out the flirty lace detailing at the back!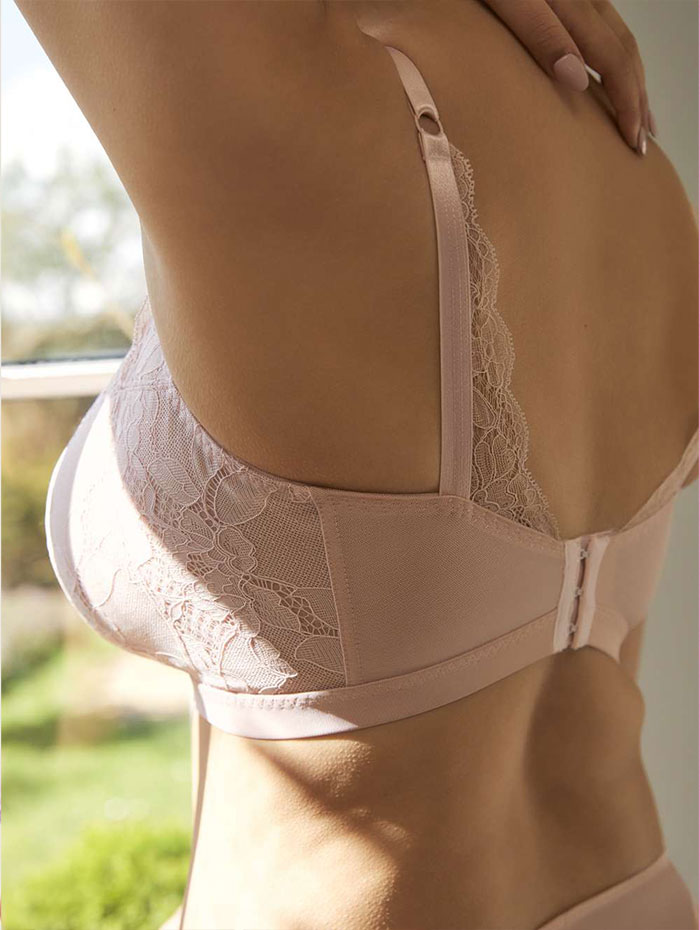 If these aren't quite bright enough check out the NEW Freya Snapshot High Apex Bra. This bright pink bra is perfect to add a pop of colour to your outfit, even if you're the only one who sees it. However if you do want to show it off we suggest wearing under a loose white linen shirt allowing a strap to peek out, or underneath a low cut top to show off the stylish mesh cups.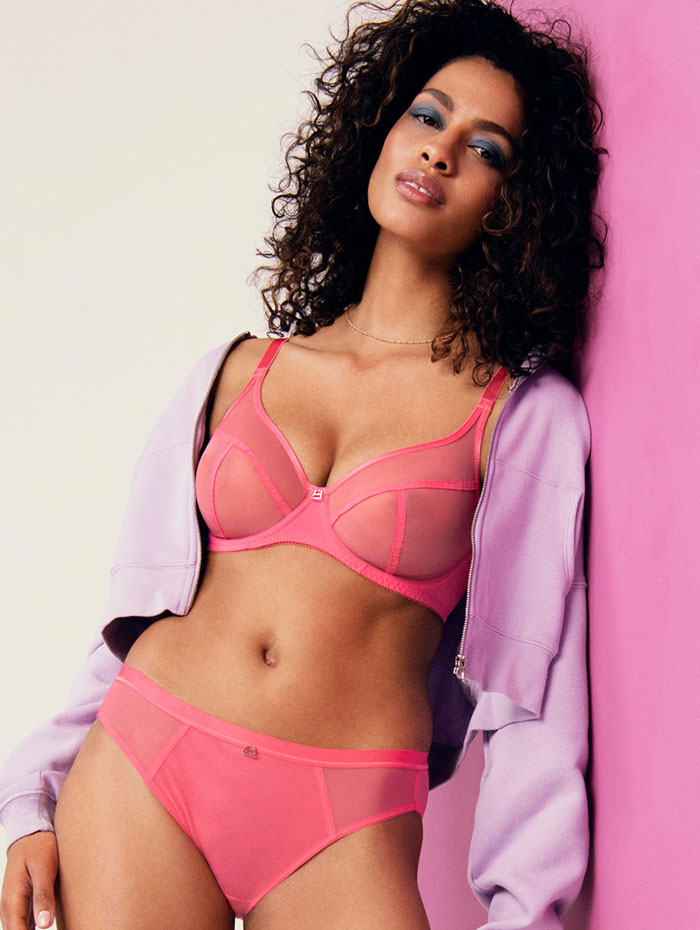 Now that you've got your pink lingerie collection sorted, it's time to think of fun outfits to wear with your pink bra. We know you're wondering "what colour bra should I wear with pink tops"? In the spirit of Brava Christmas this year we say "PINK!!!" Why not add a bit of extra oomph and layer on the pink for an instant mood booster? A light pink bra under a bright pink top is the perfect foundation layer and will remain invisible, but if you're really wanting to make a statement wear a hot pink bra under a light pink top! When you're wearing a pretty bra, who cares if it's showing? Shop all pink bras here.