International Women's Day 2022: A spotlight on National Breast Cancer Foundation
At Brava, we care immensely about supporting the wider community and are dedicated to making a positive contribution towards a range of charities. This year to celebrate International Women's Day we wanted to shine a spotlight on charities we support in our community that are making a difference in the lives of women.
The National Breast Cancer Foundation (NBCF) is Australia's leading national body funding world-class, game-changing breast cancer research. 9 Australians lose their life every day to breast cancer. Spending most of the day talking about breasts and breast health, supporting the National Breast Cancer Foundation just made sense. Having already supported NBCF in the past through fundraising, we decided to make the partnership official in 2022. We will donate $1 for every bra purchased to breast cancer research during Breast Cancer Awareness Month in October 2022 – and $2 for every reusable shopping bag sold in store or on online, all year round.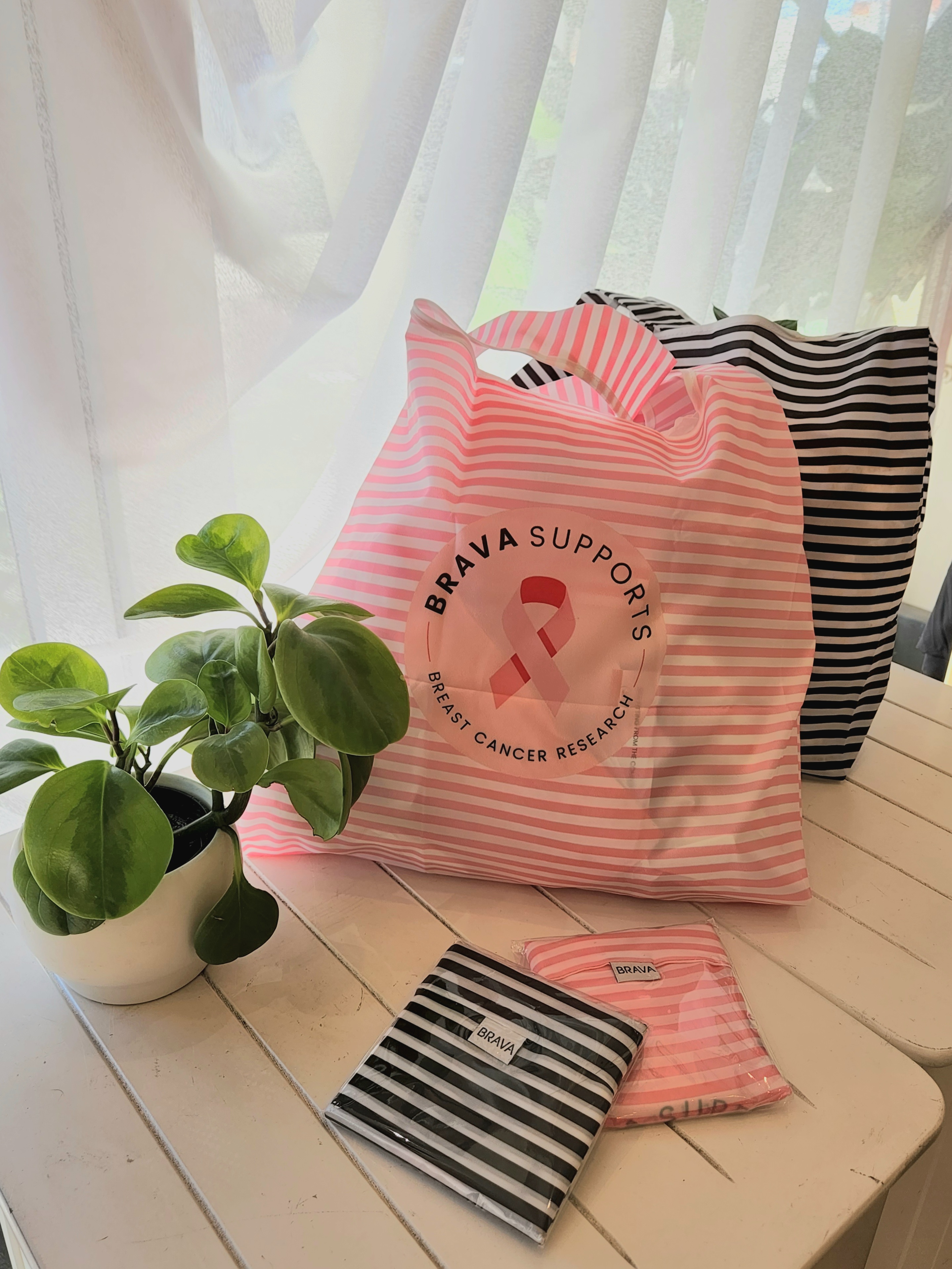 We spoke to the NBCF Director of Research, Samantha Oaks about her experience of being a woman scientist.
Why do you think it is important to celebrate International Women's Day?
International Women's Day for me is about celebrating diversity and encouraging equality for all, independently of gender, race, sexuality and socioeconomic status.
Have you faced any barriers in your career due to being a woman? If so, how did you overcome them?
Absolutely. Having children was particularly challenging when I was expected to perform as an early career researcher. There was not a good time to go on maternity leave, I had several people say that taking maternity leave will ruin my career. Publish or perish they said, and how can you publish when you are not there? I was a total mess, but fortunately, I started listening to the voices that said to me that, I can have babies and still be a scientist. Those people are my mentors and have remained friends ever since.
What is your proudest career achievement so far?
My major first senior author publication, on work that I conceived, led, and funded. Which also helped my PhD student get her doctorate. This work showed (in mice) that a new dual targeted therapy could be effective in a proportion of triple negative breast cancers. Once I had achieved this, I realised I could genuinely call myself a scientist – I had made it … and I had helped my student get there as well!
What is the most important piece of advice you have been given?
'Get some Rhino Skin on' … I know it sounds funny, but our human sensitivities can get in the way sometimes. Really this is about dealing with failure. It helped me learn to be OK with failure and take criticism on the chin – something that scientists must deal with constantly, particularly when outcomes of grants are released. Ultimately, it is how we deal and get back up after failure that makes us successful.
Who inspires you?
My mum. My mum and her parents were quite poor when she was young, I know she struggled and worked hard to get ahead. I remember a story she relayed to me about trying to get a loan from a bank when she was a working woman. The bank told her to leave and get her husband because they would not give her a loan by herself. I understand she promptly stomped out of that bank and went elsewhere. My mum has very strong ethical values and I know that rubbed off me. That is why equality is so important to me.
If you could have dinner with three inspirational women, dead or alive, who would they be and why?
So hard to pick only 3!
Queen Elizabeth II: The longest reign of any British monarch in history, 70 years, a woman who has showed incredible decorum and stoicism throughout some of the world's most turbulent times.
Amelia Earhart: Literally broke the glass ceiling in a male dominated society to become the first woman in the world to fly solo across the Atlantic. She stated, "the woman who can create her own job is the woman who will win fame and fortune."
Julie Bishop: Anyone who can 'shirt front' Vladimir Putin, I think is worth sharing a word or two over dinner.