Why I always match my bra and briefs
Over 50% of Brava survey respondents don't match their bra and briefs everyday and 35% only do on special occasions. This sparked a debate in our Brava office, so we decided to have a conversation with Anna at Viceroy Lingerie for an external opinion on matching briefs.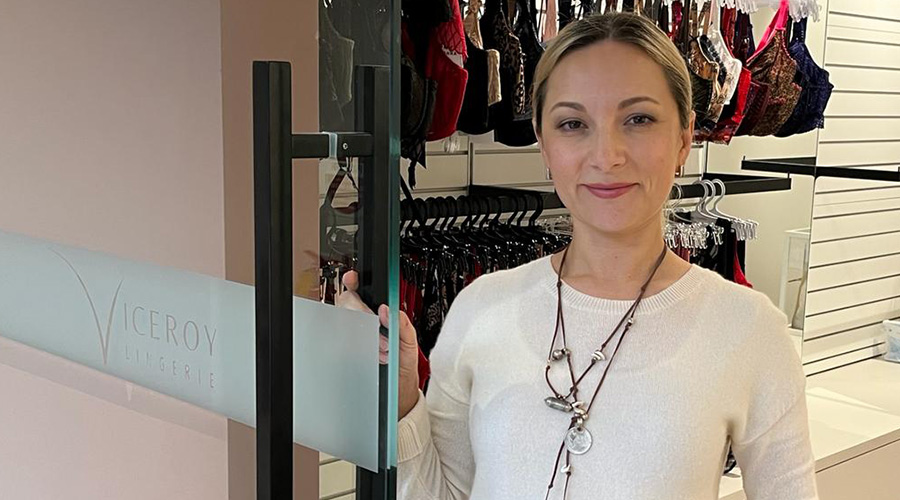 ASTRID: Anna, as I'm sitting here in my mismatched bra and knickers (pink and grey respectively, oops!) I'm interested to hear about what set you're wearing right now!
ANNA: Today I am wearing the Marie Jo Tom t-shirt bra and a matching bikini brief in the Aubergine color.
ASTRID: Have you always worn matchy matchy bra and bottoms?
ANNA: I don't actually remember my first lingerie shopping experience. I don't even know how old I was… but indeed as long as I remember, I always wore matching sets, I don't feel like myself otherwise.
ASTRID: What are your absolute must have styles?
ANNA: My three must have lingerie sets include:
The "I don't have time to think about it" set. Usually, it is a nice and comfortable t-shirt style bra with a matching bikini brief, like the set I am wearing today. I know many women choose nude color lingerie as their "go to" set... Personally, I give preference to trendy colors that work well with my wardrobe and skin tone.


The "travel" set. While all my lingerie is comfortable, some styles take it to the next level, especially when tested in challenging conditions. If I am to face a long day of travelling or unpredictable schedule, I will opt for my "travel" set. I can comfortably run AND sleep in it if I have to. And it still gives me a good enough shape and support. The fabric is very important, I love the softness of modal in the La Petite Lejaby range by Maison Lejaby.
The "I am feeling sexy" set. I have a few of these actually… must be feeling sexy a lot! 😊 This set can be bold or feminine or a bit cheeky, whatever reflects my mood… I pay a lot of attention to the knickers of my sexy sets, they can make or break the look! I have a good mix of brands in this category, but my favorite is probably Andres Sarda.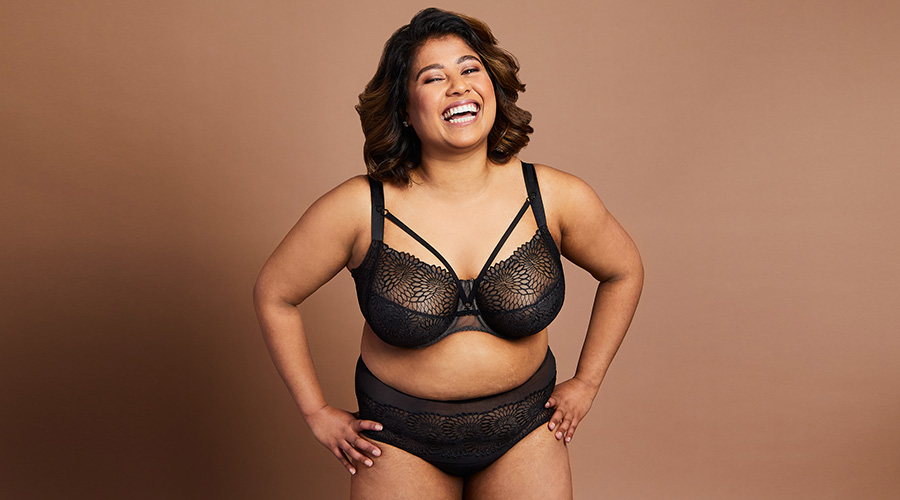 ASTRID: Do you have any tips for those who have decided in 2022 to become a matchy matchy woman?
ANNA: Opt for the colors! It really doesn't have to be black or nude to be practical. Buy two matching knickers for every bra you have. This means every set gives you two days of coordinated look and goes in the wash after that. It also ensures the colors "age" evenly in all pieces, extending the lifetime of the set. Try on different styles of briefs and determine the most complimenting shapes. Having two different bottom styles that match the same bra makes it even more exciting. Lastly, "matching" is a flexible term. Combining prints with coordinated plain colors, or different prints in the same color palette, are some examples of doing "matchy matchy" with a modern twist. Come to think of it… your pink bra and grey knickers may as well be "somewhat matching", depending on the style and used fabrics.
ASTRID: I'm dying to know… how many bras do you own?
ANNA: This may sound unusual… I have winter and summer lingerie selection and I swap them as seasons change. I like this system because it adds some excitement to the time of year when we transition from winter to summer and back again. It also makes my lingerie last longer and delight me again and again because after 6 months of not wearing it, it feels like new! Both winter and summer have about 6-7 sets on rotation.