The Best Fuller Bust Plunge Bras in 2022
First off, what is a plunge bra?
A plunge bra is a bra with a low central gore - basically just a fancy word for the middle bit of the bra between the two cups. Plunge bras are perfect to wear with deep necklines, but they're also great at pulling the bust towards the centre of your body which gives a streamlined silhouette underneath clothing, and they work on bust shapes with a lot of separation or those who are wide-set.
While they give a great shape, plunge bras can also be more comfortable than balcony or full cup shapes on some women, particularly short-waisted frames, as the wire sits lower on the chest bone. They can make fabulous and comfortable, stylish, and supportive everyday bras, as well as for special occasions, events, and evening wear.
Can fuller busted women wear plunge bras?
Yes, yes, absolutely yes - fuller busted women and plus size women can wear plunge bras. D+ plunge bras are made of expertly designed and cut lace and tulle or heat-moulded cups to give shape and support to fuller busts.
The Best Fuller Bust Plunge Bras that we know you'll love
Panache Ana Plunge Bra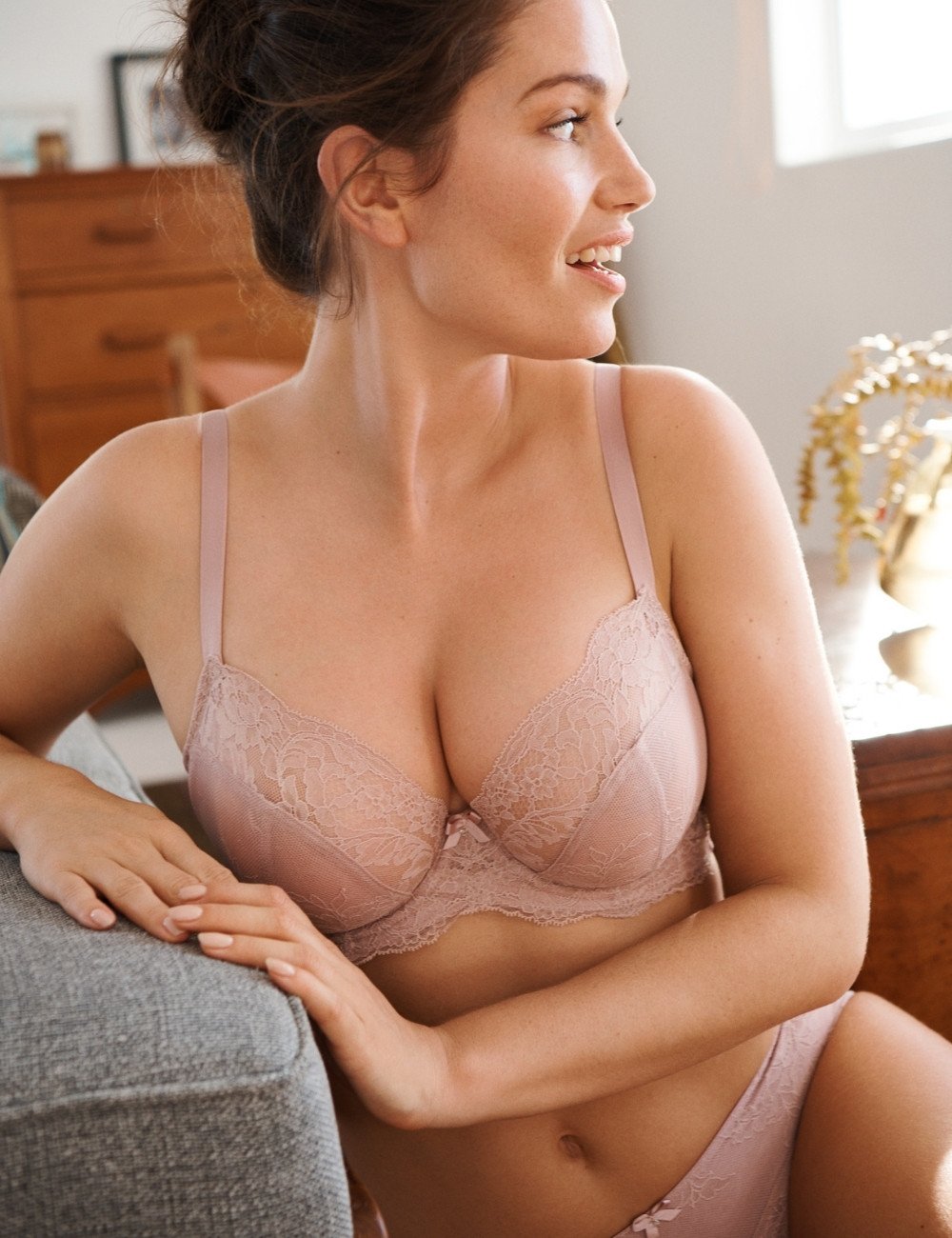 One of the bestselling bras across any style, this amazing bra from Panache is made of a strong, stretch lace, to give great support that won't cut in or bulge. Ana goes up to a J-cup, and we love that it looks and fits well across a diverse size range. Available in black and vintage year round, with seasonal colours usually available.
Elomi Matilda Plunge Bra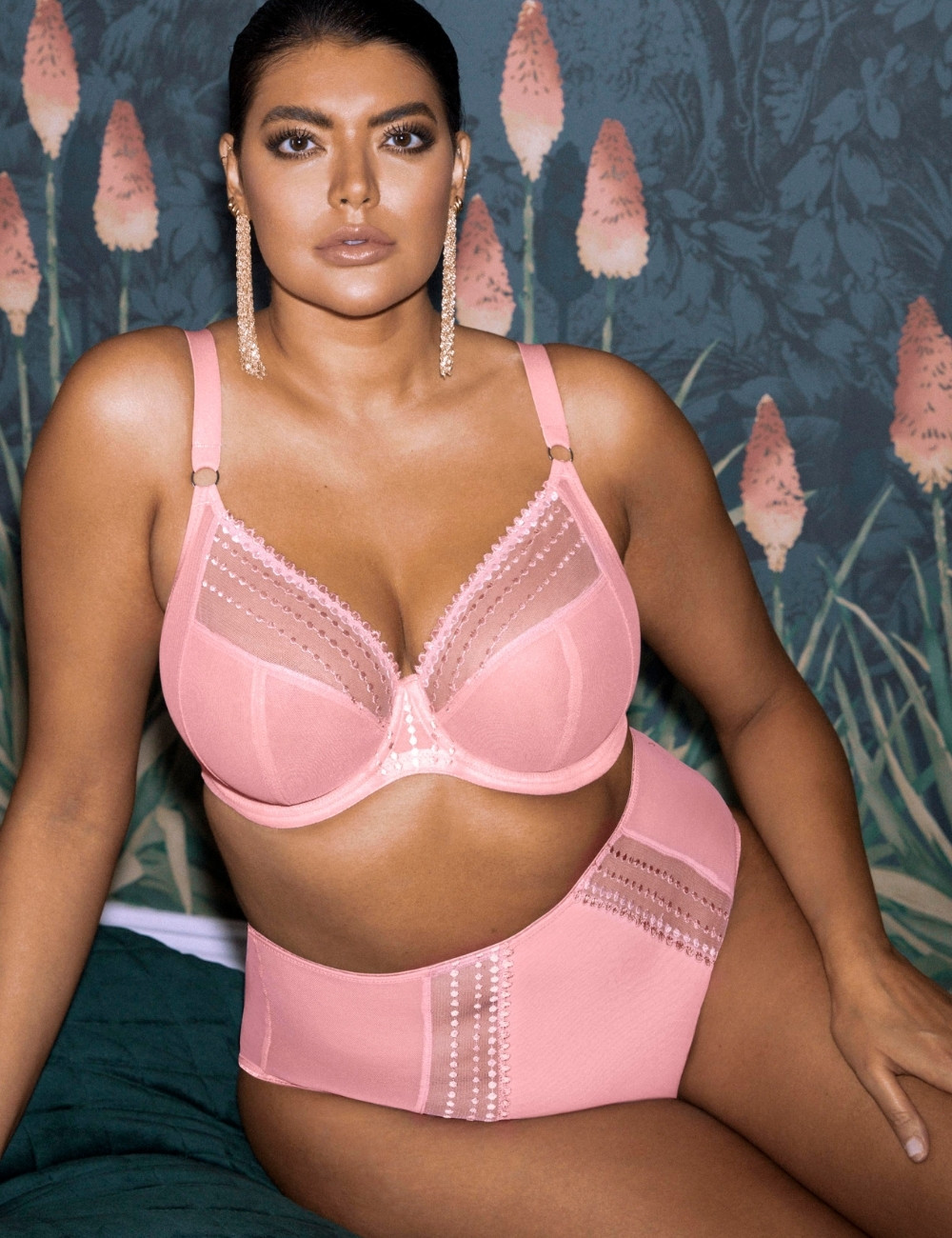 The Matilda Plunge Bra from Elomi is a powerhouse of a bra and we love that it fits such a diverse range of shapes and sizes. This non-moulded cup has rigid tulle fabric that gives amazing lift and support all the way to a JJ cup. It also has a J-hook on the straps to convert to a racerback, which is not only comfortable, it can also subtly enhance your cleavage. Elomi Matilda comes in black, rose and white year round, with limited edition colours frequently dropping.
Panache Faith Moulded Plunge Bra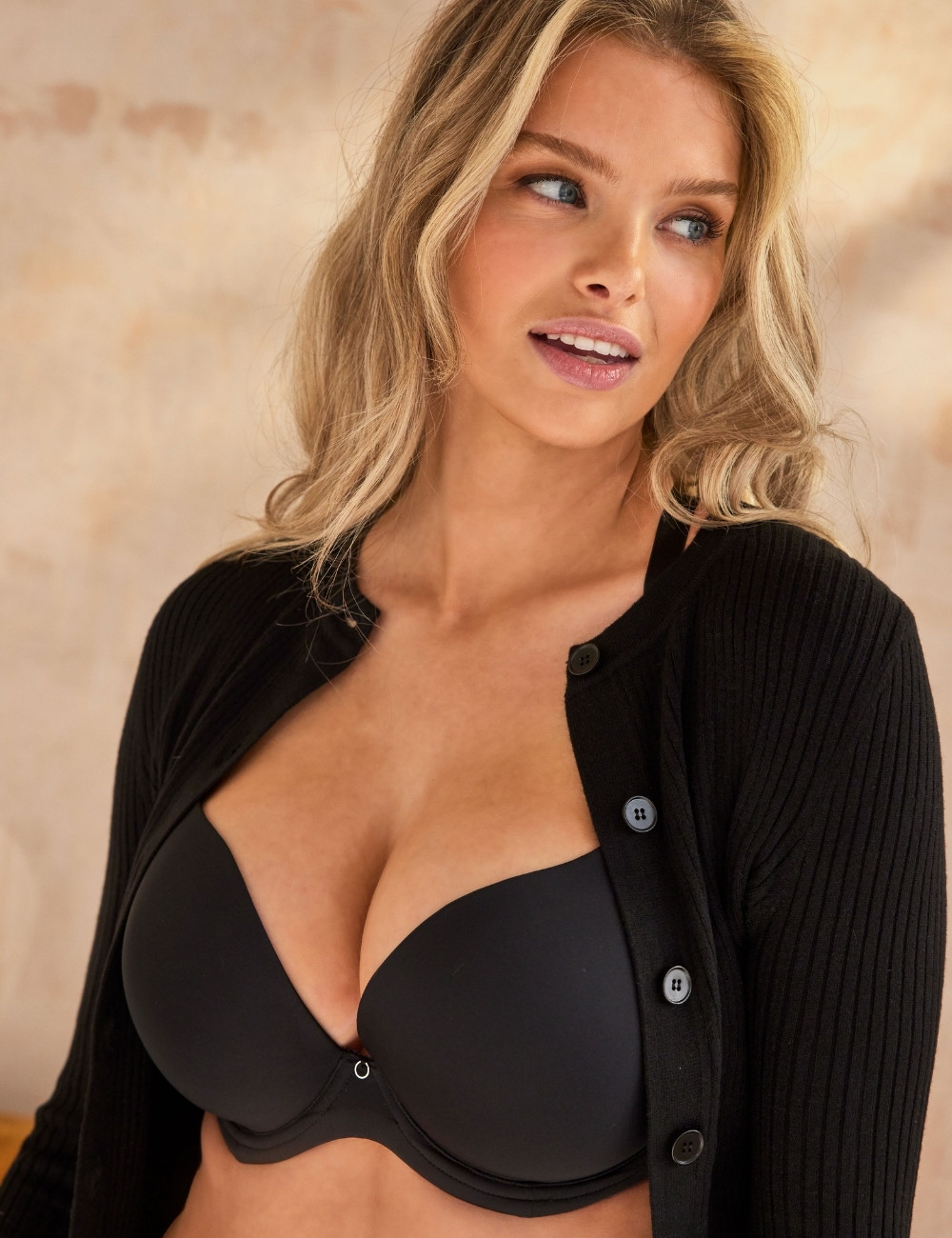 This is a newly released style, but based on previous bestseller Koko by Panache. This is a moulded plunge style that uplifts and gives the bust a full shape. This bra has the J-hook to wear as a racerback style (and also to give killer cleavage), and goes up to an amazing J cup. This bra is available in noir, coming soon in latte, and is currently available in a Shop now
Freya Deco Plunge Bra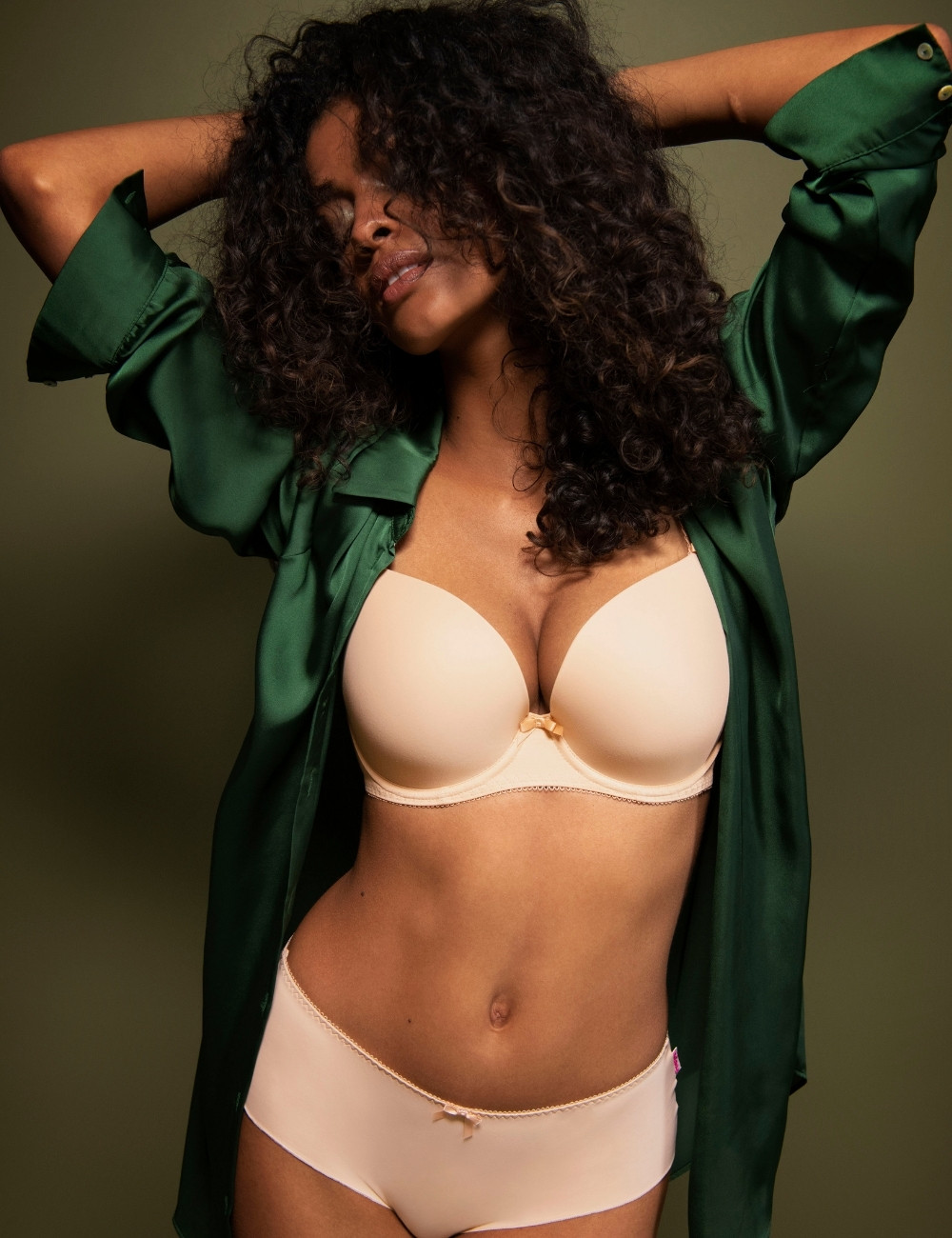 THE go-to bra for cleavage and a rounded shape, Deco by Freya is unrivalled for a smooth, t-shirt bra. We love this for everyday as well as special occasions, and it fits beautifully up to a GG cup. The Freya Deco Plunge Bra comes in classic nude and black for versatility. If you're after something a bit snazzier with the same great fit, shape, and cleavage, try the Freya Tailored Moulded Plunge T-Shirt Bra in dusky Ash Rose or geometric Black.
Curvy Kate SuperPlunge Bra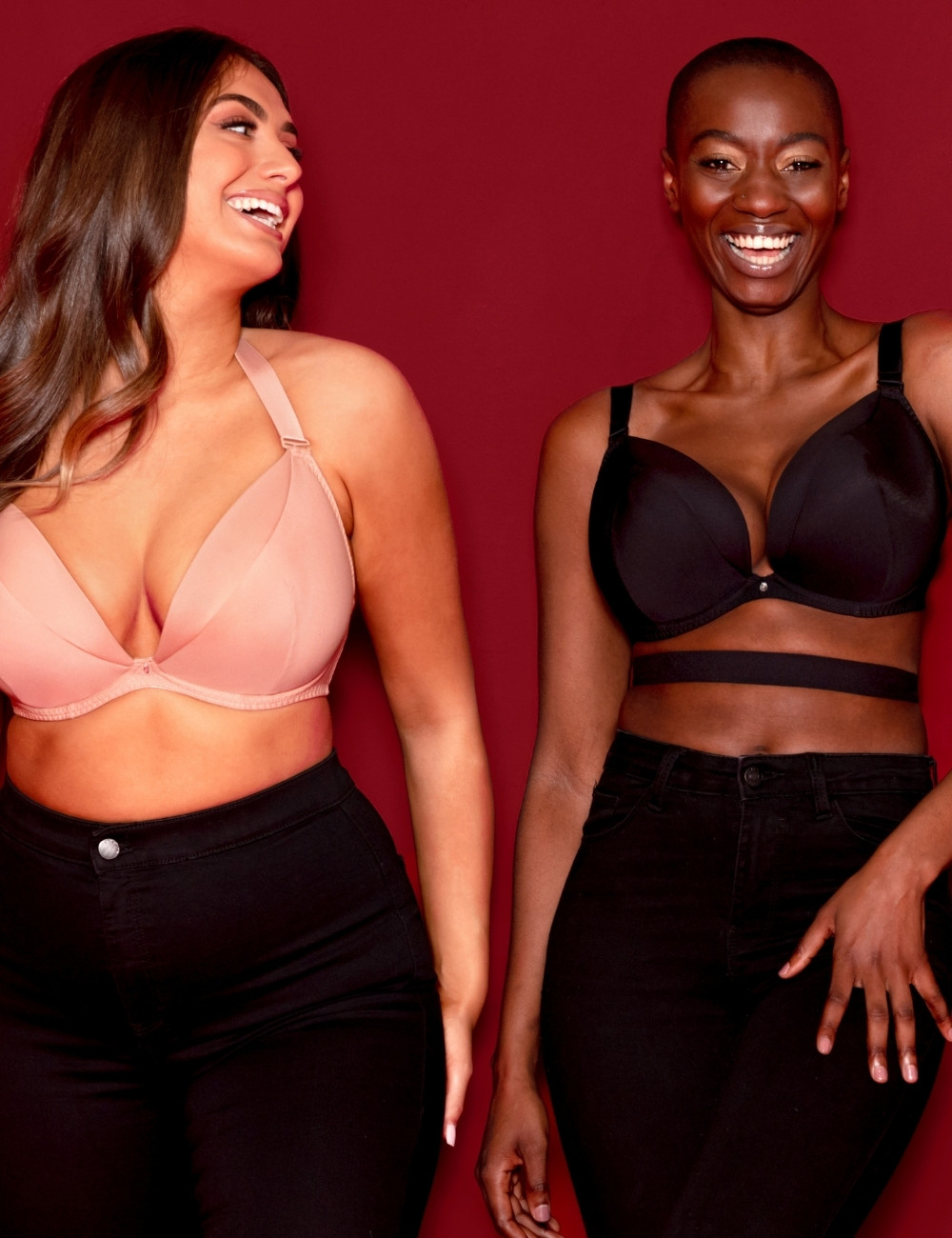 It's a bird! It's a plane! No, it's the Curvy Kate SuperPlunge Bra! One of the most versatile and flexible bras for D-J cups on the market by D+ specialist brand Curvy Kate, this baby can do crossback, low back, halterneck, all while giving perfect cleavage! This is the bra to get you through party season with every outfit. SuperPlunge is available in black and latte so will be invisible no matter what you wear.
Freya Snapshot High Apex Bra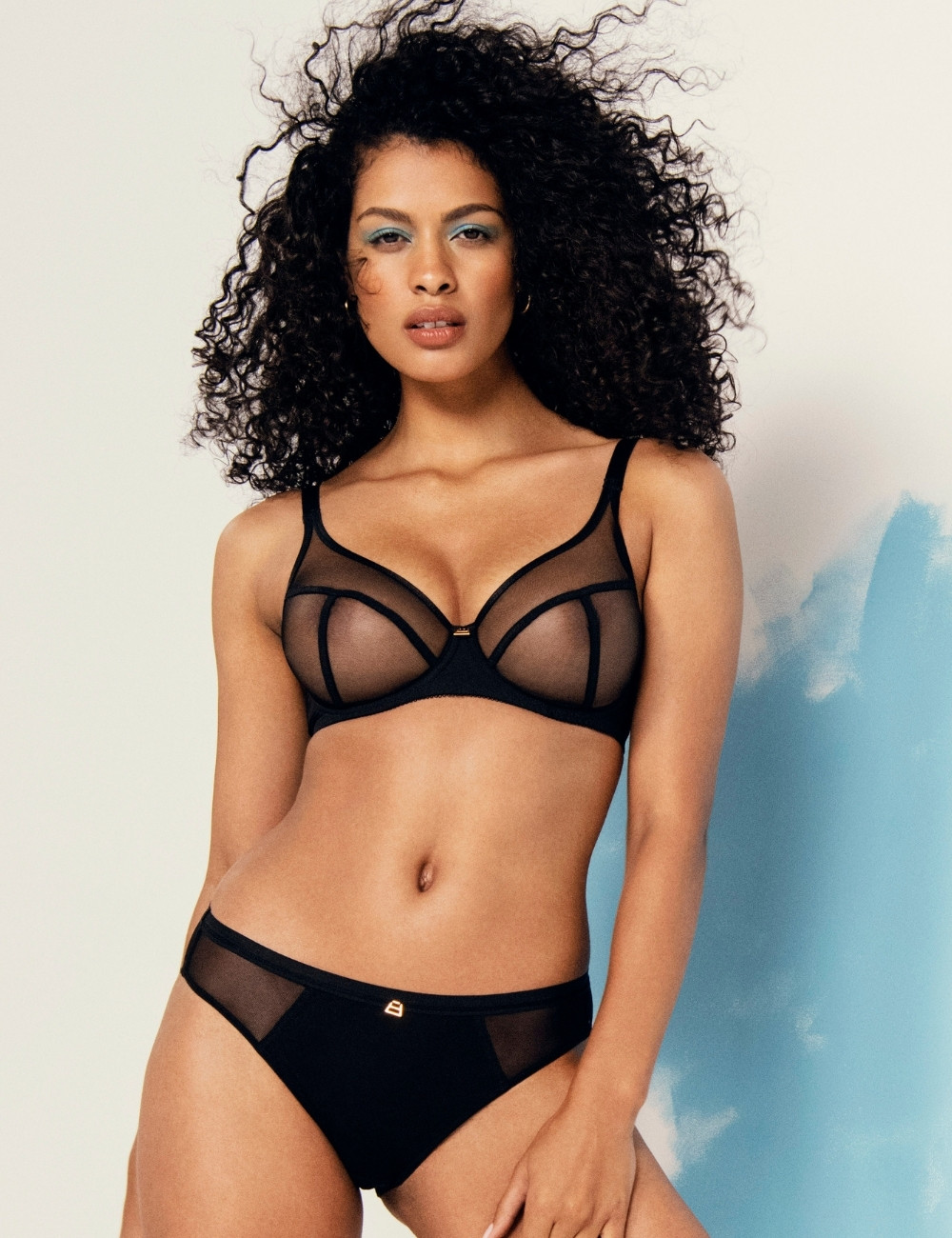 This is one for our D-G cup ladies! The fine, semi-sheer fabric is actually super strong despite its softness and gives a natural, uplifted shape to the bust. Perfect for everyday but stylish enough for evening wear, this is a classy and easy-to-wear plunge style. Snapshot is available in classic noir, with seasonal colours popping up throughout the year.
Prima Donna Epirus Triangle Bra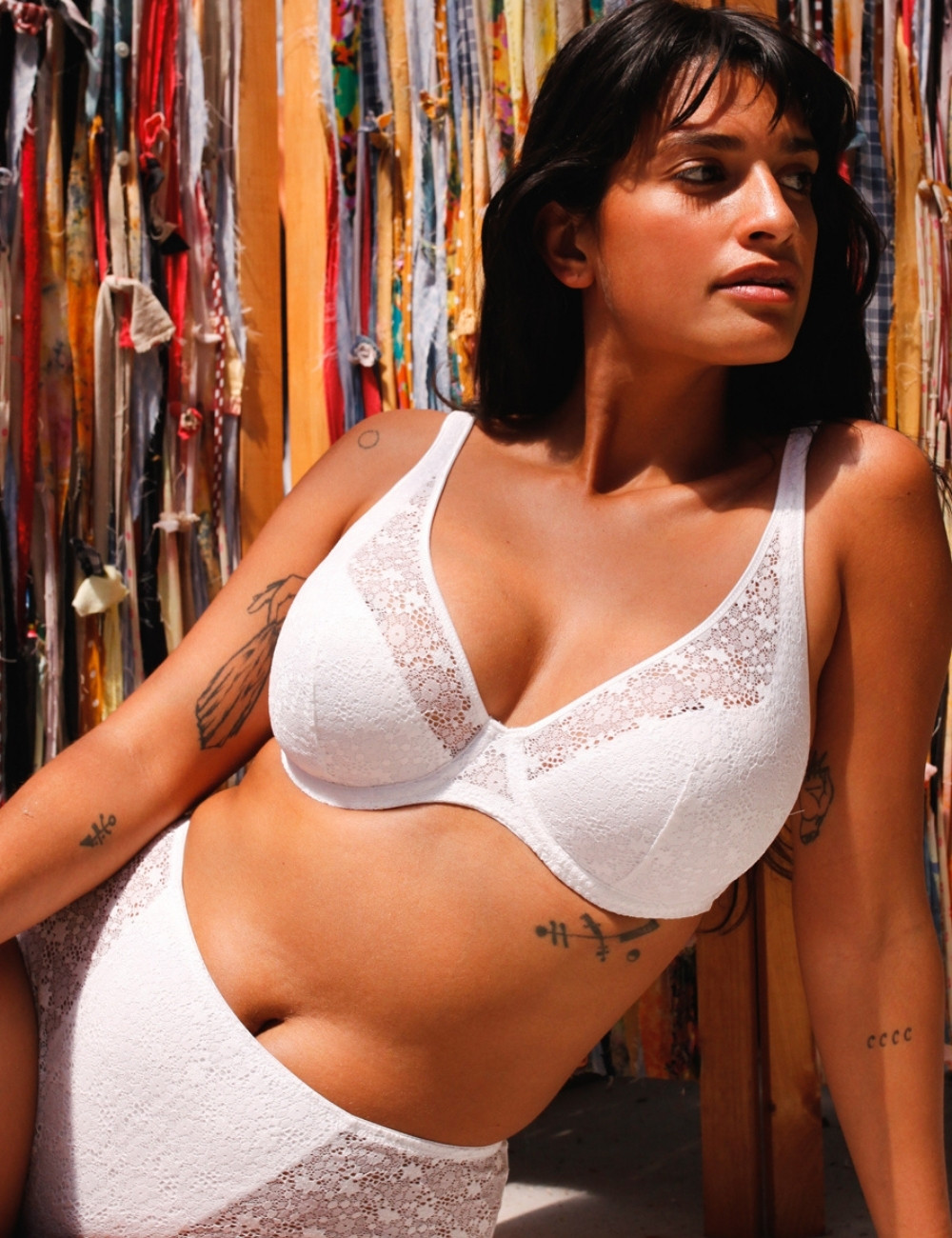 This beauty features soft padded half cups as well as side panelling to draw the bust forward for lovely cleavage and a clean silhouette, and is finished off with a stretch lace overlay to enclose the bust and make it an easy fit. With a dreamy fit for D-G cups, vintage inspired styling, and Prima Donna's signature comfortable underwires, this is another easy-to-wear plunge bra that goes with everything in black and white, with occasional fashion colours dropping.
Shop our full range of plunge bras here
Need help finding the perfect plunge bra in the right size? Our Customer Care Wizards offer online video ZoomFit and Virtual Fitter, our award winning fit form, to help get you into the right bra for you. You can also call us on 1300 427 282, email us at hello@bravalingerie.com.au, or live chat with us on our site Monday to Friday 9am to 5pm and Saturdays 10am to 3pm.