Introducing Brava's Virtual Fitter
Designed to complement the Brava in-store experience, our Virtual Fitter makes bra fitting relaxing, easy and enjoyable. From the comfort of your own home, anywhere in the world, our expert bra fitters will guide you to find your perfect bra size and style based on the information you provide. Experts in the Brava "fit by eye" method, our fitters have intricate knowledge of all brands and styles offered online, including how bra sizing compares between brands. Your Virtual Fitter will recommend styles to match your request and work with you to ensure they are just right.
Submit a Virtual Fitter request now
A step-by-step guide
1. Visit our Virtual Fitter page
Complete the form with details about your current bra and clothing sizes, and the styles you wear and love.
2. Upload photos
Take and upload a few quick photos following the tips provided. Photos aren't mandatory but our fitters fit by eye so photos will help your fitting be as accurate as possible!
3. Hear from our experts
Within 24 - 48 hours, personal size and style recommendations will land in your inbox courtesy of our fab Virtual Fitters!
4. Enjoy your brand new fit with confidence
Browse recommendations & purchase at your leisure, with the option to follow up to ensure your new bras are perfect! Return any unsuitable items at no extra cost.
Frequently Asked Questions
Do I have to show my breasts?
Just like our in-store and zoom fittings, we only ever need to see you in your bra to give you the absolute best fitting advice. Any photos provided remain private between you and your Virtual Fit expert.
How much does it cost?
Our virtual fit services are free! Our focus is always about getting you the best fit. While we will make recommendations on bras, you're under no obligation to purchase.
How long does it take?
Filling out our Virtual Fit form can take between 5-10 minutes depending on how much detail you'd like to provide (the more the better!). Once submitted, a Virtual Fitter will be in touch with their recommendations within 24-72 hours. During busy periods this may be extended - but rest assured, our team will be working hard to get back to you as soon as they can.
What if my order is not quite right?
We offer free returns for all purchases made under Virtual Fit recommendation. In the rare occasion our suggestion isn't quite right for you, we encourage you to get in touch to assist as soon as possible. A pre-paid return label will be provided with the option for exchange or refund within 30 days of purchase.
Got a question that we haven't answered here?
Get in touch at virtualfitter@bravalingerie.com.au, live chat with us, or call 1300 427 282 and our Fit Experts will be over-the-moon to assist.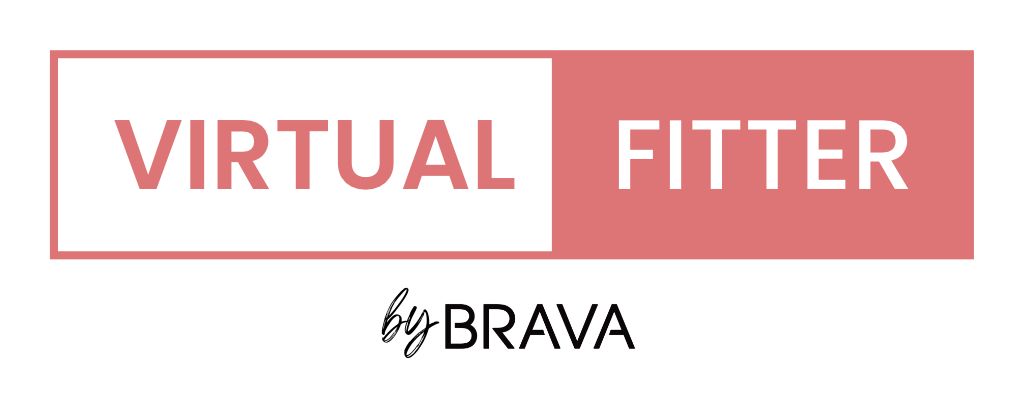 What our beloved Brava customers have to say!
'Looking at the band size again I was dubious. Oh well, I thought, here goes nothing. IT FIT!!! What was this sorcery? I gasped ... It's magic. Not only does this bra fit me perfectly, but the Virtual Fitter has done an amazing job just by going off a few photos and a blurb I sent. Plus, it's soooo comfortable.
Diana
Virtual Fitter Reviews
It's been YEARS since I had a proper fitting bra. I lived in London in my early 30's and discovered a bra shop for big boobs which kept me looking good for years. Fast forward to my current life... I've been wearing wire free bras for a couple of years and never thought I'd go back to underwire. I just didn't know of any good bras in my size range. Any little boutique or department store put me in ill fitting bras that ended up slipping from my rib cage by the following day. I had to go bigger in the band in order to get the cup to fit, and then the band would stretch and slip. I had given up. I have been in a lot of pain at work due to my boobs and their weight. I was desperate and started looking online again. I stumbled across the virtual fitter and thought it was a great idea as the London store fitted by observation, although they only offered this in person. So I put on the only bra that fit me - albeit not very well and snapped some pics. Filled in the questionnaire and sent it off.. I was cautiously optimistic. Next day, three recommendations including sizes appeared in my email. Size 12H??? Hmmm, I thought I would be a 14 minimum in band size.. Understanding the sizing has been adjusted I thought I'd jump in the deep end and purchase two. I really was desperate to feel comfortable again. I think it was a day later and the bras were ready for collection. I left work early to grab them and couldn't wait to try them on. Looking at the band size again I was dubious. Oh well, I thought, here goes nothing. IT FIT!!! What was this sorcery? I gasped... It's magic. Not only does this bra fit me perfectly, but the virtual fitter has done an amazing job just by going off a few photos and a blurb I sent. Plus it's soooo comfortable. The second one fit with just the slightest of cutting in at the top. I thought I could get away with it, but then decided that if they could weave this kind of magic in the first instance then imagine how magically comfortable the revised bra would be with just a minor style or size tweak. I have kept one and wore it to work today. I haven't felt so comfortable and put together in years. I've posted back the other one and have already sorted out the exchange with the lovely Hayley in customer service. I'm so happy! Thanks for the wonderful experience.
Diana
Virtual Fitter Reviews
My experience was so easy and Mimi and your online Team were spot on with advising me of my bra size via virtual fitter. I am not one to go into a store and get fitted due to time and not wishing to go in to a shopping centre all the time is not my favourite. So very convenient, efficient on the return feedback and your Team was able to advise me on styles that would suit.
Joanna
Virtual Fitter Reviews
Once again, your wonderful team has provided me with the most comfortable and flattering suggestions using the virtual bra fitter. Gracie was able to guide me in the right direction and I chose her top picks in the bra and the bikini top. I live near Canberra and I'm truly limited with options to fit my frame. I've lost a little weight and I have heavy sagging boobs but the bra is so comfy and looks gorgeous on. The bikini at first needed a little tweaking. After getting the straps to the best length and placing everything where it should be it was perfect! I wore it yesterday to the river and it was so comfortable. I felt supported and secure and my boobs look fabulous!! I've used the virtual fitting a couple of years ago and will do so again. I'll be looking at getting a lighter colour bra soon and I'll probably pick one of the other two suggestions Gracie gave me.
Diana
Virtual Fitter Reviews
I've been shopping at Brava for many years. I wanted to take the time to say just how impressed I am with your customer service, particularly this year. My previous experiences have always been wonderful in store. Your staff are so friendly, knowledgeable, and you nearly always have my size available. Where it's not been available you'll always happily get it in. I live in regional Victoria so haven't been able to get to the store this year. I have never shopped for bras online but decided to give it a go for the first time a couple of weeks ago. I had a virtual fitting with Simone, who was so lovely and knowledgeable and then followed up our call with her recommendations via email. I ordered two bras, one that was in stock which I've received already (and it fits beautifully) and the other I'm waiting on. You absolutely nail customer service, you've got great products, and certainly make bra shopping very easy, even during a pandemic!!
Lauren
Virtual Fitter Review
I just received my second bra I've ordered through Brava lingerie and it fits perfectly. I ordered the Panache Ana plunge after seeing the lovely owner of Marvell swimwear do a review on this particular bra. I sent photos of me wearing my first ordered Brava bra to Mel and she confirmed to order the same size with the Ana Plunge. It fits perfectly and I am so happy with it, I am going to ordered another colour ASAP. I'm so grateful I found your website and I can't imagine buying my bras from anywhere else now. Even though I'm in Brisbane, the virtual fitting process has worked like a dream.
Sarah