7 Reasons We Love Ewa Michalak Bras
It's no secret that we love Ewa Michalak bras. If you've been fitted at Brava, chances are you've tried one of their amazing styles, or at least heard one of our expert bra fitters rave about how good they are. To be able to partner with Ewa Michalak and create an exclusive style for our Brava customer is nothing short of a dream come true!
*Drumroll please* introducing the NEW Ewa Michalak Satynowa Mgielka SMN set in raspberry. Sheer and cute, the Satynowa Mgielka SMN Bra lifts the bust, giving it a nice round shape and adding some lightness to your silhouette. The unpadded cups are constructed from a stable tulle material for extreme comfort, whilst the delicate bow detailing and fun 'Raspberry' pink shade makes this a perfect addition to your lingerie collection.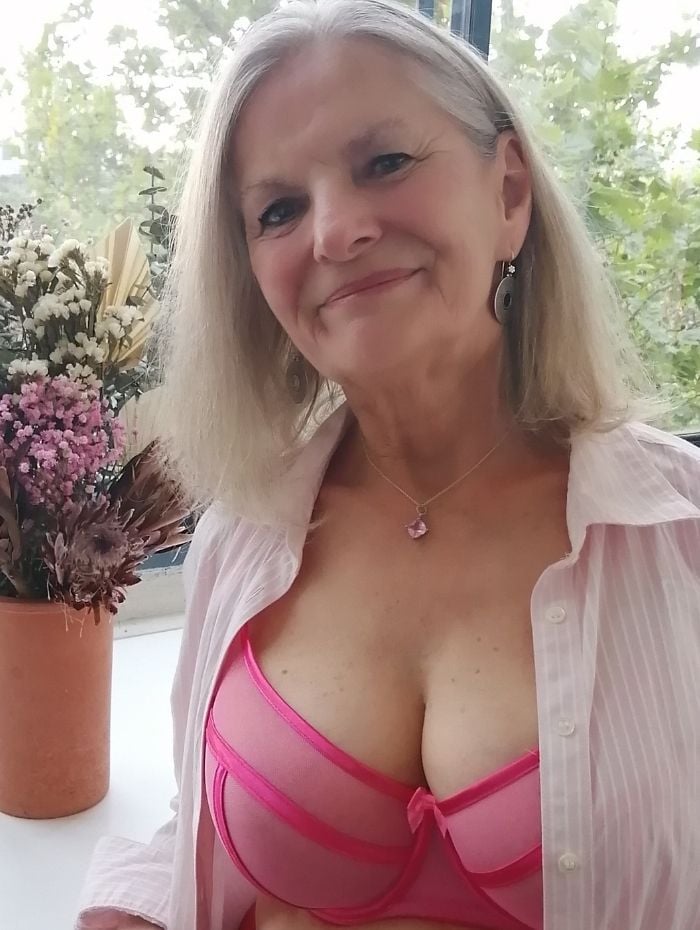 Here are our seven reasons why we think that Ewa Michalak bras are amazing and why you should try this Polish lingerie brand!
1. The shape
Even well-established lingerie brands will sometimes falter when it comes to shape and design, leaving us thinking that something is not quite right when we see it. Ewa Michalak makes some of the most consistently well-fitting bras that we see at Brava. No matter if you pick plunge, balcony, moulded, or non-moulded style, you know you're going to be uplifted, rounded and well supported in an Ewa Michalak bra.
2. Underwires
In addition to the superb shape of Ewa Michalak bras, the underwires deserve a separate shout out for being amazing! The underwires are specially shaped to bring the bust forward, creating a slim silhouette that is extremely flattering underneath clothing, but they're also perfectly sized so that short-waisted or high-busted women don't end up with an underwire poking into their armpit. It makes them so comfortable.
3. Size inclusivity
Ewa Michalak prides herself on providing the biggest bra size range on earth, making the range a perfect addition to Brava's 6-22 D-K cup specialty. But it's not just that most styles are available in all sizes, Ewa Michalak uses models of different shapes, sizes and backgrounds, showing how wonderful all women can look and feel in their lingerie.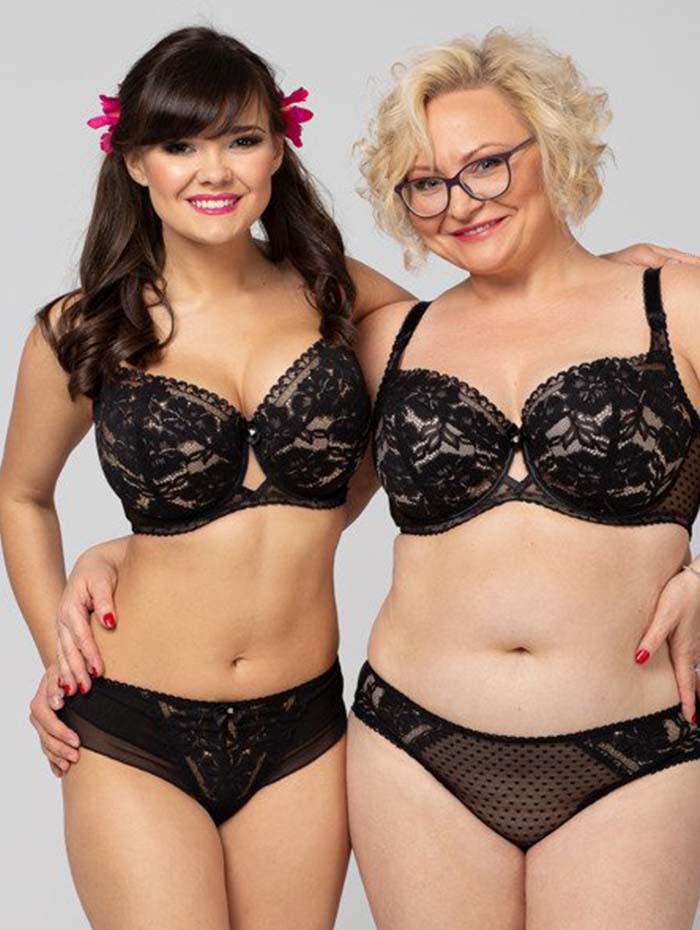 4. Sexiness
Function and fit are so important for large cup bras, but unfortunately some brands focus entirely on these and forget about women who also want to look beautiful and feel seductive in sexy lingerie. Ewa Michalak has you covered with styles that cover all these bases with styles like Czarna Mgielka SM Bra and Bibi Tulipan BM Bra as continuity styles, as well as other sexy seasonal styles and colours.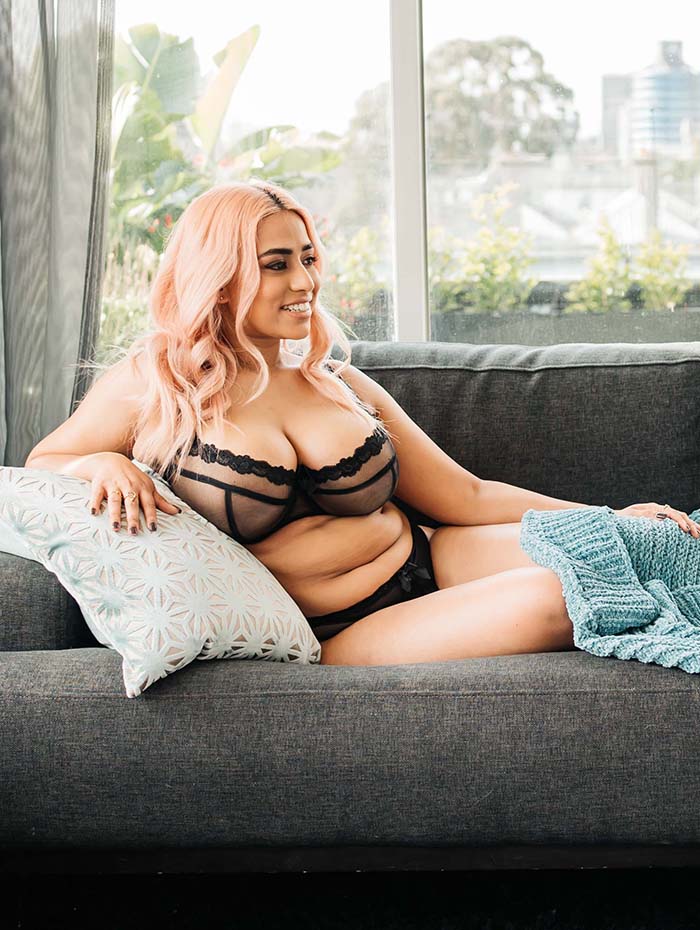 5. The colours
Black, beige and white are great, but sometimes you need something a bit different. We love seeing what exciting prints and colours Ewa Michalak comes up with, we're constantly impressed with the florals, the animal prints, they've even released a bra in neon pink!
6. Removable padding
Do you have one breast bigger than the other? Nearly all women have at least a little bit of size difference. Moulded bra styles from Ewa Michalak like the Szykus is cotton lined with a sneaky pocket that comes with a removable padded insert. You can pop one or both inserts in on one side to correct asymmetry, especially if you have a full cup size difference between each side. You can also keep them both in if you want some extra lift and oomph, or it'll still look fabulous if a little demurer with them removed – whichever you pick, you can be assured of a great fit!
7. Stretch lace
Another fabulous feature! Many of the non-moulded styles like the Bibi have a stretch lace along the top panel that perfectly encase the bust and give a smooth look underneath clothing. It makes these bras easy to fit, and ideal for those of us who have size fluctuations over the course of the month.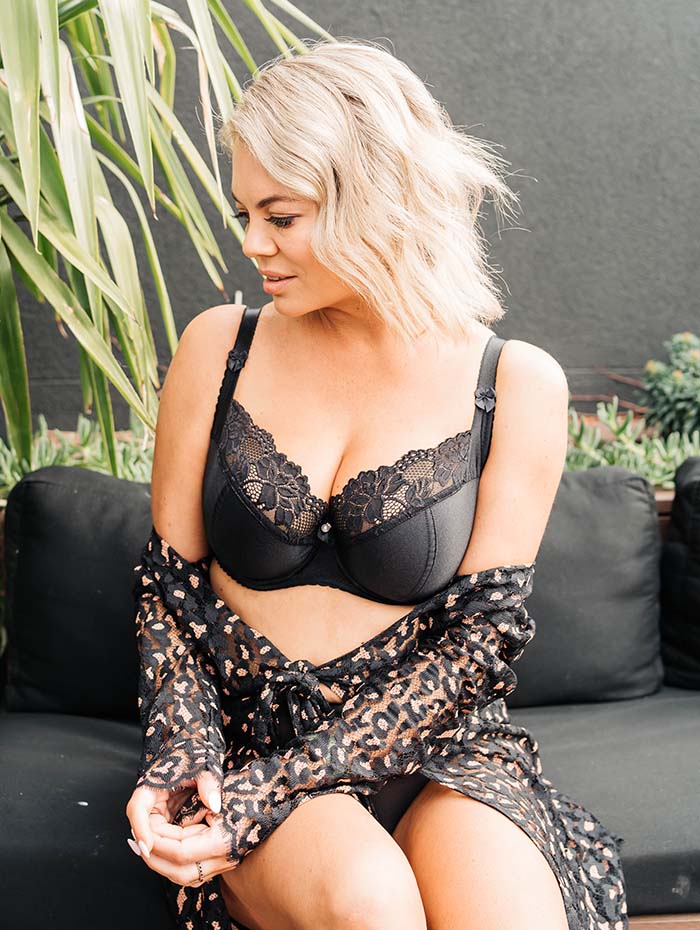 Do you love this Polish lingerie brand as much as we do? Tell us what you think in the comments below!
Need an Ewa Michalak review? Check out our review on Ewa Michalak Czarna Mgielka Bra (SM Black Mist), Ewa Michalak Bibi BM Bra (BBBBM) or Ewa Michalak Szykus Padded Balconette Bra (426-S).